jimmy carl black
(* 1938/02/01 + 2008/11/01)
Jimmy Carl Black, born James Inckanish Jr., Feb. 1, 1938 in El Paso Texas, was the drummer for the original Mothers Of Invention line-up - known as "the Indian of the group". JCB provided drums and vocal for the first 8 MOI releases, as well as the 200 Motels release. Once the original MOI was disbanded, Jimmy appeared on other Zappa releases: You Are What You Is, You Can't Do That On Stage Anymore Vol. 1, You Can't Do That On Stage Anymore Vol. 4, You Can't Do That On Stage Anymore Vol. 5, You Can't Do That On Stage Anymore Vol. 6, Ahead Of Their Time, The Lost Episodes, Mystery Disc, and Joe's Corsage. He also provides drums and vocals for the Beat The Boots series disks The Ark (BTB), 'Tis The Season To Be Jelly (BTB), Electric Aunt Jemima (BTB), and Our Man In Nirvana (BTB).
From the "biographical trivia" section on the Freak Out! (1966) album: ... Moved into my recording studio, joined forces with Ray, Jim and Roy, schemed and plotted for a year, working in beer joints, blah, blah, starved a lot, etc... played a lot of freaky music & stayed vastly unpopular (though notorious). OWE OUR EXISTENCE to Mark Cheka for his initial encouragement and sterling example (and to a whole bunch of other people who are going to be bugged because their names aren't listed in detail, with addresses and pertinent facts about what they like about the government & their other fetishes). Ray used to be a carpenter and a bartender and sing with Little Julian Herrera & The Tigers (note the falsetto part in 'I REMEMBER LINDA')... been singing R&B for ten to twelve years. Jim got fired from some idiot band in Kansas, forcing him to move to California. Lucky for us. Seems he just couldn't get turned on playing " Louie, Louie" all night... it must have hurt him deeply when they rejected him. Roy is an asthmatic Pachuco, good-natured excellent bass player, involved in the R&B scene here for about ten years. He is unbelievably tolerant. I don't understand it. Elliot digs the blues. He has a big dimple in his chin. We made him grow beard to cover it up. He just got out of the Army. Lucky for the Army. THEY ARE ALL MUSICIANS.
From the "Freak Out With The Grandmothers" tour booklet:
Jimmy Carl Black: "Born James Inckanish jr., Feb. 1, 1938 in El Paso Texas. Had a very nice childhood. In 1958 I changed my name to Jimmy Carl Black. I recorded my first single in 1962 with a band called the Keys. In 1964 moved to california and met Roy Estrada and Ray Collins and had a band called the Soul Giants. Frank Zappa joined the band and a month later said "If you guys will play my music I'll make you rich and famous." In 1970 I formed a band called Geronimo Black with Bunk Gardner. Two albums and many bands in the 70's. In 1980 Bunk Gardner, Don Preston and myself formed the first Grandmothers. Toured Europe and the States for two years. Released two albums. In the 80's many bands. In 1993 we got back together and since then it's been gangbusters."
July 2002 and 2003, Jimmy Carl Black performed at the Zappanale festival in Bad Doberan, Germany.
discography
concerts & sessions
1979 - on tour with big sonny & the lo boys
1986 / 1987 - the black & blues
1995 - on tour with eugene chadbourne as the "jack & jim show"
1997/08/31 concert saarbrücken, germany (blues rock trio)
1998 - on tour with the grandmothers
1999 - on tour with richard farrell as "farrell & black"
2003/07/25 "zappanale no.14", in bad doberan, germany, organised by the arf society
2007/09/29 Eugene Chadbourne & Jimmy Carl Black // Bogus Pomp - concert "Emit Series"
---
2008 08 15
FROM: JIMMY CARL BLACK (posted on Mike Keneally's MySpace site)
I am going in the hospital and having an operation on my lung on the 20th and that is what is happening. It isn't a cancerous tumor which is good. I am not sure what they are going to do except operate on me. I hope everything is OK. I am a little worried. I don't like operations anyway. Please let the fans on Inkanish Records site know that I really need help money wise and any contributions would be appreciated. I really don't like charity but I am strapped for funds to help pay the hospital and my bills. I am willing to sell the fans CDs and that way it isn't charity. They get some good music and I get some much needed funds.
Thanks,
JCB.
Jimmy Carl Black
Hoepfling 4
83313 Siegsdorf
Germany
---
2008 08 28
From Andrew (idiot bastard website, who also did an excellent interview with The Indian Of The Group)
UPDATE: I spoke with Jimmy this evening following his operation last week to remove a tumour on his lung. He confirmed that, despite what he had been told (see above-mentioned interview) the tumour WAS in fact cancerous. He sounded fairly chipper, but they say they can now only treat him with more chemotherapy. He comes out of hospital on Monday (1 September) and will soon start his treatment as an out patient. To help Jimmy pay his mounting medical bills, there's a special limited edition CD (Stick Man For Ever!) and some nifty apparel and other stuff available to buy at http://www.cafepress.com/jimmycarlblack. Please do what you can to help the dear old Mother.
---
A CONCERT FOR JIMMY
Sunday 9 November 2008
The Bridge House 2
Bidder Street
Canning Town
London E16
UK
Update from Andrew:
Things are starting to speed-up on the 'Concert For Jim' front. Now confirmed are: The Muffin Men, Mick Pini, Ben Watson and Fraz Knapp. Hopefully to be confirmed shortly are Sandro Oliva, The Thurston Lava Tube and Zappatika. There's others in the pipeline. The date has been confirmed at http://www.bh2live.com/page3.html, and tickets should go on sale soon. Please book early to avoid disappointment.
---
---
2008 09 03
Subject: HELP JIMMY CARL BLACK - buy this record!
Importance: High
**A MESSAGE FROM LEAPING CAT RECORDS (UK)**
Jeff Berlin, Ed Mann, Captain Sensible, Zappatika, RagacatZZ, The Wrong Object, Dr Dot & more to come.
All have at least one thing in common. They are all coming together on a FANTASTIC new compilation CD to help Jimmy Carl Black.
Jimmy Carl Black is the original drummer and one of the founder members of The Mothers Of Invention. Jimmy has served the music industry well over five decades. He has given his life to the music industry, pleasure to millions of people over the years and now Jimmy needs help. It's time to give a bit back to jimmy and in return you will get a CD containing unique music from all of these great artists and more. This CD is not available anywhere else. You can buy it soon from Leaping Cat Records or Inkanish Records and the money that you pay for it is ALL going directly to Jimmy Carl Black, if anyone else offers to sell you it please don't buy it.
Leaping Cat Records, Inkanish Records & Jerry Ford say a big thank you now to all of the artists on the CD for helping a Brother. If you want to thank them yourselves please visit their Myspace pages and leave them a nice comment.
http://www.myspace.com/jeffberlin
http://www.myspace.com/edmannpercussion
http://www.myspace.com/thecaptainsensible
http://www.myspace.com/zappatika
http://www.myspace.com/ragacatzz
http://www.myspace.com/wrongobject
The CD will be available soon from Leaping Cat Records and Inkarnish Records. It will not be available as a download so if you see it offered anywhere for download please tell us and we will publically shame who ever is stealing from Jimmy Carl Black, who is a musical legend and sadly at the moment a cancer victim.
---
Here's the link with all the info concerning the concert for Jimmy Carl Black.

It's over at Andrew's www.idiotbastard.com and it will be updated regularly!! Just click the picture on the right.
---
2008 11 02
This from JCBs Myspace -
It is my sad duty to report the news that JIMMY CARL BLACK has passed away. Jimmy left this earth around 11pm Germany time on October 31st. of cancer.
Jimmy lived his life by the second, enjoying each and every bit of it , and still always had plenty to share with everyone he came in contact with. He enriched and inspired many many people's lives and opened so many artistic doors for the rest of us to walk through and reap the benefits.
Although tears do run down my cheeks I know Jimmy would not want us to be sad. He has said to me many times how important his fans were to him and in his last days it was his family he was most concerned with.
PLEASE visit The JCB Gift Shop at www.cafepress.com/jimmycarlblack and show your kind support to his family.
A fantastic benefit concert is being planned for December 7th in California, please visit www.myspace.com/quotinprotestofboredomquotthehomegame for more up to date details. We will continue to keep you posted on the Inkanish Record Co. site as well. There is also a big benefit taking place in London on November 9th..... stay tuned for more details there too.
Jimmy's son Geronimo and myself along with many of Jimmy's dear friends intend to keep Inkanish Records alive and thriving to keep Jimmy's music and high ideals alive.
We also are going to do all we can to get Jimmy into the Rock & Roll Hall Of Fame where he has belonged for years!
GOD BLESS JIMMY CARL BLACK AND HIS FAMILY!
Jerry Ford
---
rest in peace, Jimmy Carl Black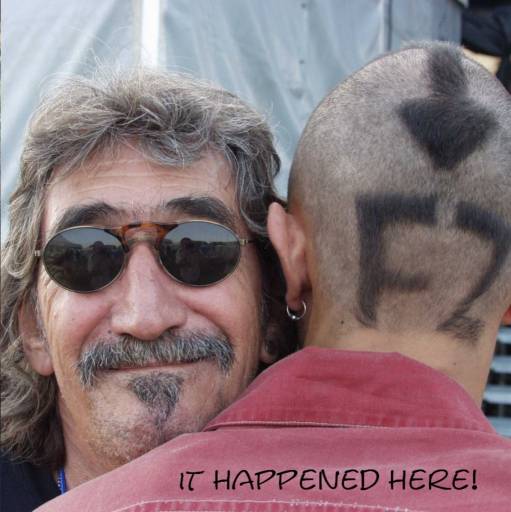 ---
Jimmy Carl Black
Drummer and sometimes lead vocalist who worked with Frank Zappa and Captain Beefheart
Alan Clayson
The Guardian, Tuesday November 4 2008
Jimmy Carl Black, who has died of cancer aged 70, was drummer and sometimes lead vocalist with Frank Zappa's Mothers of Invention between 1965 and the group's bitter break-up in 1970. The Mothers created concerts and albums that mixed pop-Dada, 1950s doo-wop, jazz, schmaltz, Stravinsky, Varèse and Webern. Black was to the fore as Lonesome Cowboy Burt, a highlight of Zappa's 200 Motels movie (1971). He was the man who introduced himself as "the Indian of the group" on the band's album, We're Only in It for the Money (1968), and was a central figure in If We'd All Been Living in California, a dialogue on corporate finances on Uncle Meat (1969).
Black, who inherited Cheyenne blood from his mother, was born in El Paso, Texas, but grew up in nearby Anthony on the New Mexican border. He was a soloist in his high school band's brass section, "but I realised that there was no chance in rock'n'roll for a trumpeter, after Elvis Presley appeared at El Paso Coliseum in 1955. When I saw the effect he had on those women, I thought, 'Man. That's what I want to do!'"
Though he could strum a guitar and had had piano lessons, Black bought a drum kit and practised by playing along mostly to black rhythm and blues records. While serving in the US air force, he joined a country and western trio, Them Three Guys, and, following demobilisation in 1958, played mainstream pop with the Surfs and then the Keys - with whom Black recorded Stretch Pants (1962).
Two years later, he moved to Los Angeles, and formed the Soul Giants, who played LA dance halls. When the guitarist was drafted into the army, he was replaced by Zappa, who told the band, according to Black, that "if you guys learn my music, I'll make you rich and famous".
"He took care of half of that promise," said Black, "because I'm damn sure I didn't get rich." Renamed the Mothers of Invention, the group followed Zappa's masterplan to a qualified prosperity via concerts and, later, albums. "Frank made me aware of modern classical stuff," said Black, "and very patiently taught me all those complex rhythms and time signatures."
But Black became increasingly unhappy about Zappa's control. He resented the enlistment of a second drummer, and Zappa claiming authorship of tracks such as If We'd All Been Living in California. "I never knew he'd taped it at a band meeting," he complained. "I wasn't credited. Everything was 'written, arranged and produced by Frank Zappa'. Then a week after a successful tour, he called us together and said, 'I've decided to break up the band. Your salaries have stopped as from last week.' It was a big shock. I had five kids to feed."
Postscripts to Black's tenure with Zappa embraced his role in 200 Motels, and an exhumation in 1981 of his character in it, Lonesome Cowboy Burt, for Harder Than Your Husband on Zappa's You Are What You Is album.
In 1972 Black had success with two albums as leader of Geronimo Black, named after his youngest son. But by 1974 a Melody Maker interview was conducted in Winebel's Donuts, where he was, indeed, making doughnuts.
He then moved to Albuquerque, New Mexico, released a solo album, Clearly Classic, which achieved minimal circulation, and joined a Captain Beefheart and his Magic Band world tour.
Black then settled in Austin, Texas, where he established the Gentlemen of Colour, a building-and-decorating business with Arthur Brown, the English star of the 1960s Crazy World of Arthur Brown. The firm flourished for 10 years - as did an artistic liaison which was to culminate in an album of R&B standards, Brown, Black and Blue (1980). Black was also performing with Eugene Chadbourne - "the free-est form guitar player I've ever met" - and the Grandmothers, initially, former Mothers band members fronted by the Italian guitarist and Frank Zappa lookalike Sandro Oliva. Their CDs included a concert recorded in 1998 at London's Astoria theatre.
Increasing success in Europe led Black to move to Vicenza, Italy with his then wife, a schoolteacher with the US army. After her death, he moved to Germany, home of his second wife Monika. In 1995 he began playing with the Muffin Men, the best British interpreters of the work of Zappa and Beefheart. Black was on the road with the group as recently as 2007. Assisted by Roddie Gilliard of the Muffin Men, he was working on an autobiography, For Mother's Sake.
He is survived by Monika, three sons and two daughters.
• James Carl Inkanish Black, drummer and singer,
born February 1 1938; died November 1 2008
http://www.guardian.co.uk/music/2008/nov/04/popandrock
---
2008 11 03 - http://www.zappa.com/phpBB2/viewtopic.php?t=15653
I hardly know what to say about the demise of the great Jimmy Carl Black. I Emailed Roy Estrada that the world just won't seem the same without The Indian. He was one of those rare guys who lit up the whole room when he walked in. When you met Jim you liked him; and he was your friend for life. Jim was basically a good ole Texas boy with a little flower power mixed in. He was an open book to a fault, and was quick with his praise of others. I had some of the best times of my life around Jimmy Carl Black, all the while learning a little bit about rock n roll drumming. When we spoke on the phone a couple of weeks ago, I had a feeling that would be the last time. I'm very grateful that I had that opportunity.

Art Tripp
---
http://www.idiotbastard.com/reviews.htm#Gigs
---
---
2009 01
the Jimmy Carl Black cd by the Arf Society
---
---