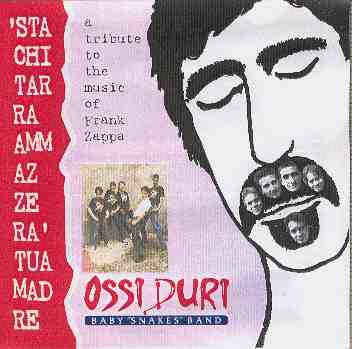 ossi duri
sta chitarra ammazzera 'tua madre
- all compositions by frank zappa
| | | | |
| --- | --- | --- | --- |
| 1998 | cd | i | lazarec lzr 11468 |
me lo puoi presentare te?
zoot allures
mr. green genes
the mammy anthem
muffin man
'sta chitarra ammazzerà tua madre (my guitar wants to kill your mama)
ma gia ossi duri!!!

the black page (ruben) drum solo #1
sofa
the black page #2
we are not alone
regole da rispettare

king kong

take your clothes off when you dance

siete comunque troppo rumorosi comunque!!