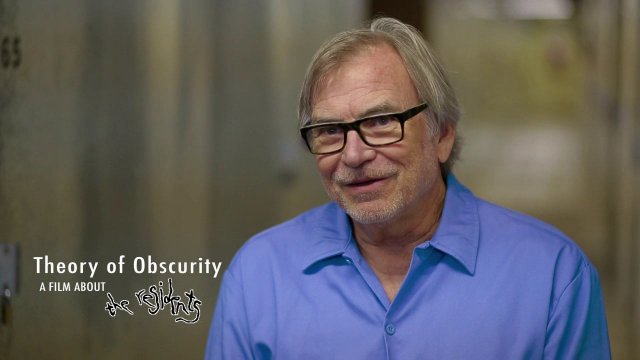 hardy fox / charles 'chuck' bobuck
-> The Residents
Hardy Fox
Hardy co-founded Residents Uninc in 1970. He went on to become one of the founders of The Cryptic Corporation and Ralph Records in the early 1970s. He worked with The Residents as a producer, sound engineer, and personal manager until 2016 when he sold his holdings of The Cryptic Corporation to operate a smaller music company called Hacienda Bridge Music.
Charles Bobuck
Co-founder of The Residents, Bobuck worked as primary composer for the group from their beginning until 2015 when he had to withdraw from the group due to health issues. He continues to write and record music independently with childhood friend, Hardy Fox at Hacienda Bridge Music.
CHUCK (picture taken by the Eyeballmuseum at the 2014 Düsseldorf concert)
from the Hacienda Bridge / Hardy Fox & Charles Bobuck newsletter, September 1, 2017, #23

Our very own Carlos Bobuck took over role of "the drummer" for The Shadowland tour in the mid-2010s.
---