2007 07 31
The Whip It Out Ensemble is from Calgary, Canada. The ensemble has been performing Frank Zappa's music since 2002. Until today, they have done some 20 concerts, and after I listened to their new CD set, and watched their DVD, I have to say that these concerts sure sound like a lot of fun...
the whip it out ensemble: live at the ironwood
(2007, 2cdr, canada, private release)


"Live At The Ironwood" presents the 2003/12/05 show, as recorded by CKUA Radio.
The first couple of years, The Whip It Out Ensemble had each time performed a big part of the "We're Only In It" album. From December 2003 on however, they had added a second part to their show.
Disc one of this concert features the "We're Only In It" part, whereas disc two presents compositions like: Trouble Every Day, Call Any Vegetable and Zomby Woof. Excellent musicianship. Great vocals!

I love it.


the whip it out ensemble: live 03/05/06
(2007, dvdr, canada, private release)


This disc was the one that I was really looking forward to. It presents a rather recent concert, May 2006, so it'll show what the band sounds like today, and, even more important: it's a video registration!!

In one word: Sensational.

Not only does the Whip It Out Ensemble sound good, they make a hell of a show out of it as well.
No whipped cream, but the rest was all there...


the whip it out ensemble vocals
JEFF SIMMONS
jeff simmons: lucille has messed my mind up / the original soundtrack from naked angels
(2007, 2cd, ger, world in sound records)


Here it is, boys and girls...
The first two legendary Jeff Simmons albums.
Together in one package.

Frank Zappa, Herb Cohen and Jeff Simmons met in 1968 when Easy Chair (Simmons' band) opened for The Mothers. Zappa and Cohen were impressed and signed Simmons to Straight for 2 albums.
During the production of these albums, in 1969, Jeff Simmons turned 20 years old!! When the band broke up after the recording, Jeff joined The Mothers...

"Lucille Has Messed My Mind Up" is a superb album. It is filled with excellent musicians performing very fine, bluesy songs, and it features Frank Zappa and Ian Underwood in great shape.
Simmons' version of "Lucille" is fabulous and Zappa's guitar sounds as dirty as it can get. Zappa takes another solo spot in 'Raye', another blues song, but with a psychedelic edge. Beautiful.
Another highlight of this album is 'Wino Man', including some tape-manipulated backings... You hear me coming, this is essential stuff. A classic. And in my list, part of the Zappa discography.

"Naked Angels" (which got recorded before the "Lucille" album) has the same bluesy drive as "Lucille", but does sound a bit heavier. Most probably because it's mostly insturmental.
The record has Jeff on all the instruments (!!), except the drums. Quite a performance.


Essential material!
http://www.worldinsound.de/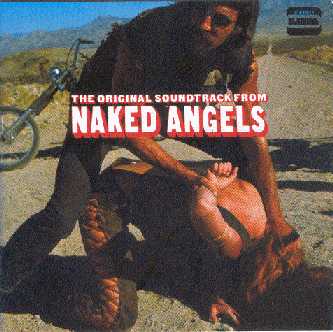 various artists: world in sound tracks - episode 1
(2007, cd, ger, world in sound)


Celebrating fourty years of the 'Summer Of Love', German record label World In Sound released a sampler.
The disc gives a selection of various World In Sound releases, including Jeff Simmons' 'Wonderful Wino' (Simmons, Zappa), taken from his recent "Lucille Has Messed My Mind Up / Naked Angels" release.
There's quite a heap of interesting tracks on this album. Now if only the summer could start...

The album comes with a beautiful booklet, filled with pictures, and the lyrics of each song.
And part of the sales of the album supports Amensty International.

What are you waiting for?
http://www.worldinsound.de/


wazoo: wazoo
(2006, cd, ger, world in sound)


Dispite the funny explanation on their self-titled album, Wazoo isn't really from the planet Oozam. But I do believe that they made their recording with a mission: "Give the music back to the people".
Wazoo, a psychedelic rock band from Michigan, recorded one album in the early seventies. It got re-released on CD in 2006 on the German World In Sound label.

I'm quite surprised that I hadn't heard of this band before, and not because of their name, but because they make some excellent music. The album presents eight lengthy pieces, showing the different sides of the band.
It opens rather quietly with 'The Beginning', a nice piano accompanied intro. Next up is 'Slip On', introducing the psychedelic organ, but quickly turning into a fine funky rock song. 'The Way I See It' is an eleven minute (!) cosmic tune, including a saxophone that accompanies the psychedelic vocal line. Nice.
'Sleep On' is another great, typical seventies rock song. Tracks number five and six, 'Concert' and 'Arnie Funny Far Fackor' shows the band experimenting: 'Concert' has the band in an orchestrated, mother-esque freak-out session, and 'Arnie...' is a five-minute soundscape . The album continues with 'BH Man', returning to the rock side, including the essential fuzz guitar and psychedelic backing vocals. The record concludes with 'Grand Ol'Land', a piece that sounds a bit like a mixed up and twisted version of a national anthem. Vaudeville at its top.

Very impressive. Check it out !!

http://www.worldinsound.de/

John Williams, who did the artwork for the album, gave a copy of the LP to Frank Zappa. This comes as no surprise.
rainer pappon: o alemão da guitarra verde
(2007, cd, brazil, yakisoba records)


Guitar virtuoso Rainer Pappon has a brand-new album out.
With his previous album "Rainer Tankred Pappon", Rainer displayed his guitar talents: a fabulous, very powerful guitar instrumental album that he recorded with Humberto Zigler on drums.
On "O Alemão Da Guitarra Verde", the vocals have returned, but as Rainer Pappon recorded with many different musicians and (very good) vocalists, the album almost sounds like a sampler, showcasing different bands. The common factor is Rainer Pappon's extraordinary guitar work.

"O Alemão Da Guitarra Verde" is a guitar oriented rock album: very fine rock songs with a dominant rock guitar. And you can hear that Rainer plays the lead guitar in The Central Scrutinzer Band. There's some excellent guitar playing going on.

The last track on the album, 'A Lot Of Biucets', kicks off with a zappa-esque melody / rhythm and features eight guitar solos, each by a different guitarist. Awesome. Food for guitar wrestlers.

2007 07 29
Hans-Peter Schmidt's flowing stream of data included cover, back-cover and label of

(and I also fixed a bad link to this page...)
2007/07/28 - Inauguration of the Frank Zappa Strasse in Berlin, Germany
(picture by Bernd / xxhoff)
chester thompson: a joyful noise
(1991, cd, usa, blue moon / moo records r2 79341)


Charles Ulrich was kind enough to send a bunch of corrections for the Chester Thompson entry.
While we're at it, might just as well add the Chester Thompson solo album from 1991. It features a number of Zappa alumni: Charles Owens, Walt Fowler, Steve Fowler, Bruce Fowler and George Duke.
As for the music, it's some sort of smooth jazz album. Way too smooth for my taste...
and here's Chester's official site: http://chesterthompson.com/
2007 07 28
rainer pappon: tankred
(2005, cd, brazil, voiceprint brazil)


Yesterday, I talked about Rainer Pappon's "The Blurps", a very fine album.
Today, I've been playing "Tankred" for the biggest part of the day. "Tankred" is quite another league. For starters: it's an instrumental album and Rainer Pappon's guitar extravanganza is the key to it all. An excellent choice.
Where "The Blurps" presented songs, "Tankred" has lyrical, melodical compositions and improvisations. The setting is minimal: guitar, bass & drums.

I really like this!

If you're into instrumental guitar music, you've got to hear "Tankred". My favourite track is called "Uau!". It takes an easy, slow start but it left me speechless after the complete eight minutes.

Highly recommended !!
BOGUS POMP UPDATE
The Bogus Pomp Website: www.boguspomp.net
Here's another one of those albums from twenty years ago... R.T.C.'s "Seropositive". Niek Roovers and Ron Overbeek...
r.t.c.: seropositive
(1987, lp, nl, future music f.m. 1001)


Including two Zappa pieces: 'Revised Music' and 'The Black Page Part 2'
Does anyone out there have a copy of R.T.C.'s "Tomorrow We Talk About Your Career"? It should include a Zappa tune as well, but I'm not sure about that.
Anyone...?
Anyway, I'm looking for the info, as well as for a copy of the album...
Alarm Will Sound is a 20-piece chamber orchestra / new music ensemble / band from New York, that performs contemporary classical music. They have performed works of both Zappa and Varèse.

Zappa's 'Dog Breatch Variations' and 'Uncle Meat' have been performed on various occasions.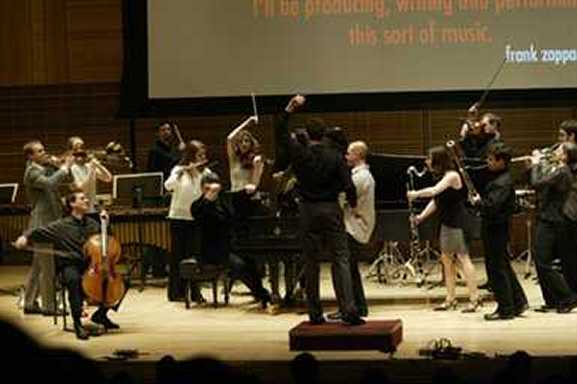 It looks like the Czech Frank Zappa FanClub is working on a groovy outfit.

Here's one of their latest products: an FZ hat !
2007 07 27
Yes, you heard it right. There's two new Bogus Pomp DVDs out. The first one is from the end of last year and is a recording of the Zappaween XI concert.
bogus pomp: zappaween XI
(2006, dvdr, usa, private release)


For me, this is how I prefer my Zappa. Fresh arrangements, and leaning heavy on a feedback guitar.

An excellent gig and great fun to watch.
A bit weak on the vocals maybe, ... but I guess we're all a bit spoiled when it comes to that...
bogus pomp: the bogus pomp low budget semi-acoustic orchestra
(2007, dvdr, usa, private release)


Now this is really neat. The Bogus Pomp Band (8 musicians, including a violin, a cello and vibes) performing Frank Zappa compositions in a semi-acoustic setting.
Jerry Outlaw plays a beautiful Ovation guitar. I just love that sound. Here's the setlist:


chunga's revenge

little umbrellas

mom & dad

zoot allures

uncle meat

black napkins

cleetus awreetus awrightus

eat that question

blessed relief

black page no.2

t'mershi duween

dupree's paradise

holiday in berlin

little house i used to live in

king kong


This is a stunning and beautiful concert.

Recommended viewing and listening !!

rainer pappon: the blurps
(1998, cd, brazil, yakisoba records)


Rainer Tankred Pappon plays the lead guitar in The Central Scrutinzer Band, a band from São Paulo, Brazil, that performs the music from Frank Zappa. He also contributed to a couple of chapters to Fabio Massari's book, "Detritos Cósmicos".
"The Blurps" got released in 1998, and it's Rainer Pappon's second solo album.
It's a very impressive album. Rainer Pappon plays some fine jazz & rock guitar. One can tell that he's into Zappa, Keneally, Vai and the likes.

Icing on the cake is the guest-appearance of none other than Ike Willis, who sings the part of the spaceman in 'Spacedope'.

You'll love it...

More Rainer Pappon real soon...
frank zappa: austin 26 oct 1973
(2007, 2lp-bootleg, ??, zap007)


A couple of months after the black vinyl release, the red vinyl release is out.

Bootleg & limited.

Does it surprise anyone that Zappanale is only a couple of days away?
pink floyd: pink floyd meets frank zappa
(2007, picture disc bootleg, ??, shadow man records)



It had been announced for a couple of months, and here it finally is: the Pink Floyd Meets Frank Zappa picture disc vinyl bootleg.

This is exactly the same release as the various coloured vinyl edtions of "Pink Floyd Meets Frank Zappa" that we saw last year. If my memory serves me richt, I've seen black, peach, green, red, yellow, blue and even clear vinyl...

Beautiful. Absolutely!
Necessary? Hmmm. Not really...

frank zappa: the chorus and the club
(2007, dvd-bootleg, ??, apocalypse sound as 114)


Earlier this year, Europe 2, a French commercial TV station, did a re-broadcast of the "Chorus" special that showed about 40 minutes of Zappa's 1980 concert in France.
Add to that pre-broadcast version of the "Beat Club" special from 1968 on German TV and you have a very impressive DVD.

Yes, this is a bootleg, but the quality of these recordings is as good as it can get.
If I'm not mistaken, both recordings have been made available throught the Zappateers site as well.
Frank Zappa and Roy Estrada (toying with a gas mask) during the Beat Club special on German TV, october 1968.
Frank Zappa performing 'Chunga's Revenge', in concert in Paris, 1980/06/11, broadcast on "Chorus" on French TV.
Adding another bunch of book covers to the Zappa bookshelf section...
(thanks to Hans-Peter Schmidt)

zappa vox

by yasuo yagi & dominique chevalier
(1988, book, japan, ??)

- "Zappa Vox" consists of a slipcase with two books. Both books are pictured below
zappa breath in the year of the plague - vol.1

by yasuo yagi
(1988, book, japan, ??)

- First book in the Zappa Vox set. 475 pages.


viva zappa !

by dominique chevalier
(1988, book, japan, ??)

- Second book in the Zappa Vox set. 166 pages.
zappa par zappa

by frank zappa and peter occhiogrosso
(2005, book, france, l'archipel)
french re-edition with extra material of translation and notes by jean-marie millet
foreword by christophe delbrouck
one side fits all
by rémi raemackers
(2003, book, monaco, la mémoire et la mer)
Captain Cheese-Beard & the 7 Sisters of Prevention are scheduled to perform at "Route 66" in Verviers, Belgium on September 11, 2007.
trigon: emergent
(2007, cd, ger, private release)


Trigon's latest album is called "Emergent". Where their previous album, "Herzberg 2004" was recorded live as a quartet, "Emergent" shows the band in the usual line-up:
- Rainer Lange: guitar
- Stefan Lange: bass
- Tihomir Lozanovski: drums

Stefan Lange and Tihomir Lozanovski provide a steady powerful and rolling rhythm, while Rainer Lange plays lead guitar.

This is instrumental, guitar orientated progressive rock at its best. "Emergent" has it all: great improvisations, progrock twists and turns, melodic and jazzy tunes,... You name it.

A must-have release, and a perfect invitation to see and hear the band Friday night, live at Zappanale.
2007 07 26
JOS STEEN
I added a discography for Jos Steen. Jos also has an album out, called "The China Pig Blues Band". Can't go wrong with a name like that.
-> more info on Jos Steen soon.
I've been a fan of Frank Zappa's music for a long time. I listen to his albums. I buy every new album. I go to concerts where they play Zappa's music. I have a lot of friends who have the same hobby. Usually, we don't call it a hobby, we call it a way of life.
Still, with the years going by, a lot of my friends, and long-time Zappa fans have quit.
You want to know why? Because every fan needs a new release from time to time, because every fan wants to go to a concert to get to hear his favourite music from time to time...
Thanks to organisations like the Arf Society and to bands that play Zappa's music, his music is still alive.
We want to listen to Zappa's music. We want Zappa's music to be alive. We're in it for the music.
If the Zappa Family Trust threatens musicians, bands, fan clubs and organisations, obviously our goals aren't alike.
---
FOR IMMEDIATE RELEASE
Zappa Wife Threatens Musicians' Collective; Fan Club Responds
Bad Doberan, July 24, 2007 - This Saturday, the city of Berlin will dedicate a street to the memory of Frank Zappa. But Gail Zappa, wife of the late rock iconoclast, has threatened to sue the musicians' collective behind the naming unless Germany's formally-chartered Zappa fan club withdraws from the event.
A letter from a Dusseldorf law firm accuses Arf-Society e.V. (the fan club) of exploiting the street dedication for its own purposes, and of copyright violations and other rights infringements. The letter also contends that Gail Zappa did not know about the street-naming, and that she should have been contacted for approval.
In response, Thomas Dippel, Arf-Society chairperson, released the following statement:
"With great dismay and surprise, Arf-Society - organizer of biggest known Zappa festival in the world for the last 18 years - must take note of Gail Zappa's effort to prevent our participation in the inauguration of Frank-Zappa-Street in Berlin.
"How this all came about: Acting on a proposal by the ORWOhaus musicians' collective, the Marzahn-Hellersdorf district board approved renaming 'Road 13' as 'Frank-Zappa-Strasse', the first street in Germany named for a rock musician. This major recognition of Frank pleased us greatly, of course. We immediately contacted ORWOhaus to assure them of our help in any way we could.
"When Ahmet Zappa [Zappa's second son] was in Berlin on November 6, 2006, publicizing his first book, members of ORWOhaus invited him to take part in the preparations and the event itself. By making contact with the Zappa family, ORWOhaus hoped to spark a dialog about plans for the event. The family never responded to these overtures.
"So, Arf-Society began to help by contacting Zappa tribute band 'Sheik Yerbouti', and by arranging the participation of Napoleon Murphy Brock, revered Zappa band member and star of last year's Zappa Plays Zappa tour. In fact, Arf-Society is paying half of Mr. Brock's travel expenses, which enables ORWOhaus to put a serious representation of Zappa's music on stage for the celebration, despite a very limited budget.
"But then ORWOhaus received a letter from Thomas Schmitz, of the Dusseldorf law firm Reiman Osterreith Kohler Haft, dated July 10, 2007, saying that they were retained to represent the legal interests of Gail Zappa and her children after press releases saying that Arf-Society would be involved in the street-naming. Gail Zappa would sue because Arf-Society 'is constantly violating her trademark rights and copyrights, and exploiting the artistic heritage of Frank Zappa. Our client will under no circumstances put up with that Society taking publicity from the street renaming for their own purpose.'
"These groundless accusations hurt us deeply, as we have strived for almost two decades to honor and preserve Frank Zappa's musical heritage. Long before 2004, we repeatedly invited Gail Zappa and her family to work together with us, especially since they would profit from our work promoting Frank's legacy. Yet, Gail Zappa's only answer reads: 'If you want to play with me, you have to play it by my rules!' She has also threatened other Zappa tribute bands and artists with restraining orders for quite some time."
"Mrs Zappa, we protest explicitly against the unwarrented claims you raised. As Frank would have asked, are you 'only in it for the money?'"
###
Contacts:
Thomas Dippel
Chairperson/Public relations
Arf-Society e.V.
Am Markt 3
18209 BAD DOBERAN
Germany
+49 38203 / 598207
office@arf-society.de
www.arf-society.de
www.zappanale.de
Webradio as you have never experienced it before:

Go to http://www.fmbrussel.be/programmas/dwalmacat.aspx

And click on "Luister".
The Rockin' Rebellions, from Birmingham, Alabama, recorded and released Frank Zappa's 'Anyway The Wind Blows' as a B-side for their 'Don't Let Go" 7".
Hans-Peter Schmidt adds that three different versions / labels of this release exist. They have been added to the Rockin' Rebellions' entry.
Charles Ulrich noticed a bunch of bad links of the Ray White entry. They have been removed.
trigon: herzberg 2004
(2005, cd, ger, private release)


Instrumental Progressive Rock band Trigon will be one of the headliners of Zappanale. In about a week, Friday 2007 08 03, Trigon will close the first day of the festival.

As the title suggests, this CD got recorded at the Herzberg Festival, July 2004. It consists of 14 tracks, all improvisations around a certain theme, a vamp or a repeating chord sequence. If their Zappanele set will be something like their "Herzberg 2004" album, we're in for a real treat.
At Herzberg, Trigon performed as a quartet, adding Udo Gerhards to their usual trio line-up. At Zappanale, Trigon will perform as a Power Trio: guitar, drums & bass.

Guitarist Rainer Lange explains: "Our way to explore music is always a jam... For live events we do arrange this stuff with still jam parts in it."
He adds: "For an instrumental trio it is kind of hard to book good locations, so to have a gig at the Zappanale is absolutely perfect for us. Everybody there is used to listen to guitar orientated and sometimes instrumental music. No expectations from top10radiolisteners."

It sure sounds good to my ears. One of the hightlights on this "Herzberg 2004" album is the up-tempo track number 6, 'Coitus Trigonus Continuum'. It has a fine Zappa-esque chord vamp, a great guitar solo and a fabulous guest appearance by Frogg Café's Nick Lieto (flügelhorn) who givest it all a beautifull jazzy atmoshphere.

Highly recommended !!

rockbill
(1988/05, magazine, usa)
nuggets
(1977/04, magazine, uk)
The Ensemble Ascolta is a German ensemble that performs contemporary music. The band recently performed two 'unheard' Zappa pieces in concert: 'I Was In A Drum' and 'Reagan At Bitburg'.
March 2007, the band had agreed a long-term co-operation deal with Gail Zappa to arrange a number of these unpublished pieces, plus the possibility to produce a CD on the Zappa label.
-- info from the Zappateers site & from www.idiotbastard.bravehost.com/
Every last Tuesday of the month, at the Jansen Bar in Berlin, Germany, a "Zappa Listening Session" will take place.

Jansen Bar [ www.jansenbar.de ]
Gotenstrasse 71
10829 Berlin Schöneberg
2007/07/31 - Zappa in Buffalo 1974
-- info: Bernd at the Zappateers site
de monsterlijke memoires van een machtige mcmoedig



by ahmet zappa
(2007, book, nl, pimento)

économie eskimo - le rêve de zappa

by pacôme thiellement
(2005, book, france, éditions mf)


A couple of years ago, Pacôme Thiellement wrote quite an interesting book. I stumbled only upon it recently, and although I still haven't read it completely, I'm sure that I'll stay on the shelf...
Pacôme Thiellement looks at Zappa's lyrics in regards to the eskimocratie (achieving happiness without making anyone else unhappy); the way Zappa looks at the world around him (compared to the philosophies of Spinoza and others); the difference of approach compared to the Velvet Underground, the Beatles; the way The Residents use 'the eskimo' in their projects.
Very impressive. Small chance that it will ever be published in english, or in dutch... and that's a pity.
The book has a beautiful back-cover, drawn by Jean-Christophe Menu.
Menu is a French comic book artist, and one of the founding member of one of the most prestigious comic book publishing houses in France, l'Association. He's also a huge fan of both Frank Zappa and The Residents.
The back-cover displays the "Hot Rats" album cover, but shows an eyeballed Resident coming out of the swimming pool instead of miss Christine Frka.
One of the chapters in Pacôme's book gives the mysterious N.Senada some thought. N.Senada being some sort of mentor / guru of the Residents.

I almost slapped myself when Pacôme explained the very obvious link to Beefheart:
On the right, a picture of the street where Captain Beefheart and his Magic Band recorded "Trout Mask Replica": Ensenade Drive in the Woodland Hills.
2007 07 25
Here's a couple of setlists from last year's zappanale. Audience recordings of these shows were available through the Zappateers site.
2006/07/14 concert "zappanale", bad doberan, germany

John Etheridge - guitar, Steve Lodder - keyboards, Annie Whitehead - trombone, Jez Wiles - percussion, Simon Bates - saxophones & flute, Paul Jayasinha - trumpet, Rob Statham - bass, Mike Bradley - drums
Peaches en Regalia, Grand Wazoo, Let's Make The Water Turn Black, Sofa no1, Eat That Question, Sexual Harassment, King Kong, Sleep Dirt, Big Swifty, Harry You're A Beast - Oh No - Orange County Lumber Truck
The Paul Green School of Rock, feat.Adrain Belew as special guest
2006/07/16 concert Zappanale, Bad Doberan, Germany
"Paul Green School of Rock plays the music of Frank Zappa"

Soundcheck, Call Any Vegetable, Black Page #2, Crew Slut, Fifty-Fifty, Night School, My Guitar Wants To Kill Your Mama, Dog Breath, Mom & Dad, What's The Ugliest Part Of Your Body?, Take Your Clothes Off When You Dance, Mother People, Village Of The Sun / Echidna's Arf / Don't You Ever Wash That Thing, Jones Crusher, Stevie's Spanking , Guitar Jam, Paul Green introduces the musicians
webnews!!

www.frankzappa.at is no more. the beautiful sofa has found a new place on the web:
---
Burkhard Schempp did an excellent job with this transfer: new lay-out, new links, new data...
Check it out.
For Immediate Release
Zappa/Mothers Keyboard Legend Don Preston To Tour Europe
Composer/Pianist/Electronic Artist Don Preston And Akashic Ensemble Scheduled To Perform In Austria, Czech Republic And Famed ZAPPANALE Festival in Germany.

Los Angeles, CA - 7/21/07 - Keyboard legend Don Preston was quite possibly the first person to add synthesis to live rock performances, taking Frank Zappa's Mothers of Invention into uncharted musical territories over several tours and albums. Today, four decades after having built "analog synthesizers" from scratch before most people had heard of such things, Preston is a living legend and a pioneer who now tweaks synthesizers on his Apple laptop. This summer Don Preston will set off on tour of Europe with his Akashic Ensemble, including a stop at the legendary, annual ZAPPANALE festival in Bad Doberan Germany. Having appeared there in the past with his Grande Mothers ensemble of fellow Zappa-alumni, Preston will bring his jazz-electronica-experimental trio to the stage in August of 2007. He will also make appearances in other European cities, including Vienna.

About Don Preston:
Most people probably know Don Preston's pioneering work with Frank Zappa and the Mothers of Invention , with whom he toured and recorded over a dozen records with the groundbreaking band from 1966-1974, including the critically acclaimed fan favorites We're Only In It For The Money and Roxy And Elsewhere. Previous to joining the Mothers, in 1958 Preston toured Canada playing piano for Nat King Cole, he has also played bass with Carla and Paul Bley, Elvin Jones, Yousef Lateef and Herbie Mann, who he met when they were stationed with the U.S. Army in Trieste, Italy. After the Mothers, Don embarked on a wild ride through a myriad of musical situations, which include the likes of Flo &Eddie, Leo Sayer, John Carter and The Residents to name a few. In the early '70s Preston collaborated and played piano with Meredith Monk as part of the burgeoning New York avant garde/moderndance music/composers nexus. Don even shocked Robert Moog, inventor of the synthesizer, with the sounds he made on Moog's own instruments! Since the rebirth of Preston's Akashic Ensemble in 2002, the group has released a CD and toured throughout the Northeast. The diverse ensemble includes Cheri Jiosne on drums, percussion, electronics and processing, and Andre' Cholmondeley (of Zappa tribute band Project/Object) on guitar, electronics, synths and samples.

Don Preston also continues to compose and perform with the Grande Mothers, a group based around former Mothers of Invention members that Don started in the 1980s with Jimmy Carl Black and Bunk Gardner that now features Zappa-alumni Napoleon Murphy Brock and Roy Estrada. After an extended period of playing Zappa material and originals with his fellow Zappa-alumni in the Grande Mothers, Preston was ready to go on tour and play some more 'positive electronic music'. The Akashic Ensemble combines ambient moods with sampled vocals, analog tweaks and percussive loops-all with Preston's playful trademark sense of melody, dynamics and drama.

Don Preston's experience performing with everyone from Elvin Jones, Lou Rawls and Frank Zappa to Carla Bley, Meredith Monk, The Residents, Jack Bruce and Robbie Krieger provide him with a unique perspective on utilizing synthesis, musiqueconcrete and sampling in a variety of musical settings. His keyboard solos on Zappa and Michael Mantler records, as well as countless soundtracks including Apocalypse Now, are groundbreaking moments in synthesizer history. Today, Preston's stylistic range keeps expanding, currently grafting new
technologies into his experimental palette with software synths, laptop recording technology and digital interactive effects. After a half-century in the music business, Preston remains as active as ever! In 2006 alone, Don did three tours with the Grande Mothers, toured throughout two continents with the Akashic Ensemble , performed upright bass for a musical in Los Angeles, held separate concerts of solo electronic music and his jazz quartet at the L.A. County Museum, and performed Stravinsky's "L'Histoire Du Soldat" in L.A. and Bergen, Norway, also with the Grande Mothers.

This year Don Preston will reach his 75th Birthday (21 SEP) and looks forward to several months of hard work composing, recording and touring to celebrate this long, ongoing life on the cutting edge of music. His performances today range from solo piano that bridges jazz, 12-tone and classical sensibilities, and hard-core experimental electronic music ranging from beats to ambience, flavored by avant-garde poly-rhythms and political satire.

For more information, please visit:
www.myspace.com/donpreston
www.donprestonmusic.com

Tour Dates:

AUGUST 2007

04 Zappanale Bad Doberan, Germany
09 Rock Cafe' Prague CZ
10 Porgy &Bess Vienna, Austria
11 Porgy &Bess Vienna, Austria
12-14 TBC

SEPTEMBER 2007

22 MOOGFEST BB Kings. NYC
2007 07 23
André Cholmondely says:
Hey everyone Hope all is well. Lots going on.... too much at times, I can't think straight
We're about to leave for EUROPE -- one show at Zappanale with Project/Object, one set with Don Preston Akashic, then we go onwards with Don to Prague and then Vienna. Being a musician really sucks sometimes.....LOL.
Then we have a 75th birthday tour with Don in sept..and a major P/O tour in Oct/Nov with Ike Willis & Napoleon Murphy Brock (ex-vocalist for Dweezil's ZPZ!) In any event... I have been booking some shows - and I have my FIRST EVER full on Production/Promotion (which really means - I'm the jerk who loses his shirt if enough people don't show up!!) Stay tuned for further developments --but if you are in the Asheville NC area (where I now live), c'mon down to the show -- or tell someone you know in Western NC!! Spread the word, let;'s pack this place. -thanks Andre'
ADRIAN BELEW POWER TRIO SUNDAY 19 AUGUST 2007
Stella Blue
31 PATTON AVE
Asheville
NC 7PM
Adrian Belew Power Trio. 21+ Tickets $18 adv, $20 day of
Join Legendary Adrian Belew in a rare appearance in Asheville NC. Catch one of his few USA dates this summer. The Power Trio will be fresh back from a week-long engagement in Japan (where they survived the earthquake!!). Adrian Belew is noted not only for his incredible and varied solo albums since 1982, but also for his countless tours and sessions with Herbie Hancock, Frank Zappa, Laurie Anderson, The Bears, Tom-Tom Club, Talking Heads, David Bowie, Jean-Michel Jarre, Paul Simon, Nine Inch Nails, Jars Of Clay, Mike Oldfield and more. Prog-heads know him well as the lead-vocalist and guitar-partner to Robert Fripp in KING CRIMSON since 1981. His trio since 2006 has consisted of Eric Slick/Drums and Julie Slick/Bass. (some of you may know Eric from his drum-chair position in PROJECT/OBJECT)
Featuring : Big Electric Music from Belew's entire career, incredible guitar textures and loops, and spirited trio improv.
Venue Phone: 828.236.2424
Event Email: guitartour@earthlink.net
Websites: http://www.stellabluelive.com
Ages: 21+
FOR TICKETS CLICK HERE: http://www.inticketing.com/evinfo.php?eventid=17685
Adrian Belew Power Trio
Date of Event: Sun Aug 19/07
Doors Open: 6:00 PM
Show Time: 7:00 PM
Ticket Limit Per Trans:8
Ticket Price: $18.00
2007 07 23
Brazilian journalist / writer Fabio Massari, collected a number of articles and artwork by various writers, composers, musicians, illustrators,... on the subject of Frank Zappa.

The result is a beautiful 222-page book called "Detritos Cósmicos". It got released in Brazil in 2006.
zappa: detritos cósmicos
by fabio massari
(2006, book, brazil, conrad)
I already mentioned this book a little while ago. "Zappa: Detritos Cósmicos" is a collection of writings, assambled by Fabio Massari.
This book looks fabulous:
"Zappa", Caco Galhardo

"O exercício da inquietude", Wado

"Grana & música", Alexandre Matias

"FZ", João Lin

"Zappa for president", Wander Wildner

"Zappa e a no wave", Marco Butcher

"Referência para o resto da vida", Rainer Tankred Pappon

"Histórias sobre Ike Willis", The Central Scrutinizer Band

"O esculacho levado a sério", Jumbo Elektro

"Anotações para uma dialética zappiana", Löis Lancaster

"Zappa e Yoko Ono", Luiz Calanca

"Zappa no Brasil", Kid Vinil

"Z.", Bruno Torturra Nogueira

"Frank on the beach", Ivan Marsiglia

""Indigesto" e fascinante contato", Pitty & Duda

"FZ", Neilton

"Frank Zappa e eu...", Thunderbird

"Corações despedaçados vão para o olho do cu", Clarah Averbuck

"FZ", Diego Medina

"Delírio zappiano / massariano", Rodrigo Carneiro

"Não sou guitarrista, mas escultor!", Alberto Marsicano

"Frank Zappa", Arthur Veríssimo

"O homem vestido com roupas de magnésio", Ademir Assunção

"FZ", Antonio Amaral

"4/12/93", Thales de Menezes

"O câncer de Frank Zappa", Fernando Bonassi

uma palavrinha

entrevista: José Nogueira

entrevista: Fabio Massari

artigos por fabio massari

perfil de Frank Zappa

Abertura de entrevista com Frank Zappa

Yellow Shark

Três lançamentos fazem tributo a Frank Zappa

Carta aberta a Frank Zappa

No Commercial Potential

Civilization Phaze

Zappa

Ike Willis no Brasil


zappagrafia
MORE STUFF FROM THE BOOKSHELF
I noticed that there were still quite some pictures missing from the Zappa - books section. Here's a couple of new one:
the real frank zappa book
by frank zappa / p.occhiogrosso
(1989, book, uk, picador) - hardcover


the frank zappa companion - four decades of commentary
by r.kostelanetz
(1997, book, uk, schirmer books)


zappa par zappa
avec peter occhiogrosso
(2000, book, france, l'archipel)
= french translation of "the real frank zappa book", translation by Jean-Marie Millet
I have to keep repeating it. This is one hell of a project:

http://idiotbastard.bravehost.com/20xIBS.htm

Check it out.
How time flies. Here's the posters for two Brussels concerts: 1979 and 1984
1979 02 21 Brussels, Belgium
1984 09 07 Brussels, Belgium
Here's another collectable item from Russia:
frank zappa: cradle rock
(????, 6"-flexi, russia, ??)
blue vinyl, folded b/w cover, one-side mono recording
6" flexi from russia
German band Trigon play what some people call JamProg (JamBand / Progressive Rock). They themselves call it "HeavyZenJazz".
The band consists of
Rainer Lange: Gitarre
Stefan Lange: Bass
Tihomir Lozanovski: Drums
Trigon is scheduled to take part in the 2007 edition of the Zappanale festival. They headline Friday!
The band has a new album out, called "Emergent".
2007 07 20: Stefan Lange, bass player for Trigon, answers some questions
UM: How do you feel about playing at Zappanale?
Stefan: I feel good. No ... let me try again: AWESOME! :-)
UM: Had you heard of the festival before?
Stefan: Yes I did. But I never had the chance to visit it as normal guest.

UM: Will you be presenting material of your latest album?
Stefan: We will play about 5-6 titles from our last CD "Emergent", some older stuff and perhaps 1 or 2 new titles.
-> more info soon
French guitar player Christophe Godin will be performing at Zappanale!!

Christophe says: "On Thursday, I will be performing solo, with playbacks. Concerning the Mörglbl show (on Friday), we will present our newest release "Grötesk", as well as some Zappa covers for the first time !"

http://www.christophegodin.com
(The picture on the right was borrowed from the Godin website. It shows Christophe in concert at Lons-le-Saunier. Picture taken by Emilie Vacelet.)

Another concert that I don't want to miss...
2007 07 22

André Cholmondeley tells me that Don Preston will not only perform with his Akashic Ensemble, but also, alongside Ike Willis and Napoleon Murphy Brock, with Project/Object.

To celebrate this excellent news, yesterday and today, I've been listening to various projects that Don contributed to in his impressive career. At the same time, I added these records to the United Mutations visual archive. Here you go.

Plus entries for:
Musician and composer Michael Mantler recorded two albums with Don Preston. The first one, in 1985, was called "Alien". The second one was a registration of a concert at the Art-Rock Festival in Frankfurt, Germany. Mantler was asked to participate in this festival, and formed a group with Nick Mason, Jack Bruce, Rick Fenn, Don Preston and John Greaves. This resulted in "Live" in 1987.
Meredith Monk was born in 1942. She attended Sarah Lawrence College and began composing while there.
In 1967, Meredith Monk collaborated with Don Preston. The result "Candy Bullets And Moon" got released on 7".
The picture of the label of this 7" is shown on the right.
In 1968, Monk formed The House, a record company-of-sorts for interdisciplinary works relating both to music, dance, and film. She signed to the ECM label in the late '70s and has recorded avant-garde works encompassing jazz, classical, and theater music consistently since.
I added a couple of new pictures to Miss Pamela / Pamela Ann Miller / Pamela Des Barres entry.

On the right is the picture of the reprint of "I'm With The Band" from a couple of years ago. Nice picture. Watch the flowers hide her nipple.

Below left is the cover of the french edition of "I'm With The Band". Less flowers...

Below right is Pamela's latest book: "Let's Spend The Night Together", where she talks with various groupies. As in her other books, The GTO's are mentioned quite often.
Scott Thill, editor of Morphizm dot com, asked me some questions regarding Zappa Plays Zappa. Here they are, along with my answers:
Q: What do you think about the Zappa Plays Zappa tour?
I like it. I love to hear Zappa's music performed by good musicians. During their last tour, I saw the band in Amsterdam, Brussels and Düsseldorf, and all of these shows were great. The idea to bring along musicians that once played with Frank is excellent. Terry Bozzio, Steve Vai and Napoleon Murphy Brock have their own, typical sound. To hear them play Zappa's music gives it a little extra. Besides the fact that they are great musicians, it gets the sound closer to the real thing.

I'm also looking forward to hear Ray White again. His vocals are an important piece in the Zappa music history.

The next couple of weeks, we have two important musical Zappa-related events over here in Europe. There's the inauguration of the Zappa-Strasse in Berlin, and there's the Zappanale festival.
It would have been awesome to have the Zappa Plays Zappa band at any of these two events.
Q: Is it a good way for new fans to experience his music?
Of course it is. That's why I couldn't understand that the Zappa Plays Zappa tour didn't bring a "Frank Zappa Record Store" along. If you create new fans, you should give them the opportunity to buy a couple of the original albums, to take home with them.
The same goes for all the long-time fans. While I left the concert hall, after seeing the ZpZ band in Brussels the last time, I said to my friends: "If they have brought a new Zappa album along (we were thinking about Trance-Fusion at the time), everyone will be buying a copy." They all agreed. Unfortunately, there was nothing to take home.
Q: How long have you been a fan of Zappa's?
Since 1980. I started out with Burnt Weeny Sandwich and Weasels Ripped My Flesh. Listened to them at a friend's house. He had an older brother (with good taste). I saw the Zappa band live for the first time in 1982.
Q: How long has United Mutations been up? Any idea how big your readership is?
Early 2002, Patrick Neve asked me if was interested in webmastering his "Splat's Zappa Pages", an essential site about Frank Zappa that carried lots of info that came from the affz-newsgroup.
Originally started by Dirk Van De Moortel in 1994, continued by Douglas Obrecht and by Patrick Neve after that, I renamed it United Mutations, used some sort of html, and hit it off.

I get something between 50 and 70 visitors a day, which I think is great.
Q: Do you think the tour faithfully represents Zappa's experiments with media and music?
Of course not. Each Frank Zappa shows and/or projects was different. With Zappa Plays Zappa you get a very fine attempt to get as close to the original as possible. But you get it the same way every night.
The first time that I heard about the ZpZ project, there was a mention of special guests. For some reason or another, I imagined that each different location might have its own special guest.
It would have been great: Bart Maris or Peter Vermeersch playing a solo in Brussels; Jan Akkerman taking part in one song in Amsterdam; Pierre-Jean Gaucher or Christophe Godin participating in Paris; Mats & Morgan, Mattias Eklundh, Dietmar Bonnen, John Etheridge, Annie Whitehead, ...
THAT would have been something. Sure, it wouldn't have sounded like the original, as you would be taking a more jazzy / improvisational approach, but you'd get some 'experiments', new sounds, new colours... And you would make a link to 'local' artists and audiences.
My two cents...
POLYTOXICOMANE PHILHARMONIE
The Polytoxicomane Philharmonie will open the Zappanale festival on Sunday morning.
Their web-site already mentions the vinyl EP that they're about to release, entitled "Polytoxicomane Philharmonie Plays Zappa".
http://www.polytoxicomane-philharmonie.de
One of the bands that I really don't want to miss at Zappanale, is Kimono Draggin'.
Their "My Summer In Paris" album is from two years ago, but it still sounds as crazy as the first time that I heard it.
Check Kimono Draggin' out at:
http://www.myspace.com/kimonodraggin
Ugly Radio Rebellion performs the music of Frank Zappa...

7/20/07 (our last 'local' show until October)
King Brewing Co
Pontiac, MI

7/21/07
Jackie O's
Athens, OH

7/22/07
The Phantasy Niteclub
Lakewood, OH
wsg - Dub Room
Doors 7pm, Show 8pm

7/28/07
Garfest Jamboree (Private Party)
Troy, MI

8/3/07
Papa T's
Midlothian, IL

8/4/07
Champs Rock Room
Burbank, IL

In the works;

Sept/Oct/Nov
Tentative shows in GA

Sept 26-29
Mini-Tour with The Industrial Jazz Group
Tentative shows in KY and OH

October 25-28
URR Halloween Mini-Tour
Tentative shows in MI, IL and OH

Press/Promo

http://www.clevescene.com/blogs This is the online article for the clev. scene which we are also listed in the newspaper listings for the clubs/bars/shows... we also have an article coming out in the Athens Messenger on sat's show!!!

URR will be mentioned and a play on the radio on WHFR 89.3 Thurs 7/19 between 5-6pm (est) to be a part of the listening audience log onto:
http://whfr.fm/ or tune in to 89.3fm live on the WHFR "Motor" show, 'drive at 5'...

http://www.alternativeworldfanzine.com/ there's an article coming out in this online magazine about us and Laylas win at the Best East Coast Drummer compeititon starting in the new issue July 23rd...

other stuff

Scott is moving to Atlanta, GA on 8/8/07 and we are looking for some agency support to do more gigs and touring on a wider scope, if anyone would like to be involved or has any ideas, please contact us!!!

New Audio!!! We have a ridiculous amount of live recordings covering most of our ever growing playlist and want to make it available to anyone that might be interested... we will post a new song every month for anyone that will request one from our playlist!!! Layla requested 'Andy'... check it out on the 'sounds' page and also some new visuals and other minor site updates...also we will have new Tshirts in a few weeks!!! Advanced 'reservations' are encouraged as it will be a limited supply... and URR '07 PromoPaks are still available!!!

arf!

Scott/Layla/John
I added a bit of info to the Team Zappa entry: the band's line-up and a picture:

Team Zappa consists of:
Jardar Johansen – vocal
Heidi Solheim – vocal
Mika Martinussen – bass & vocal
Tore Nedgård – keyboards & arrangements
Morten Mikkelsen – sax
Petter Marius Gundersen – trumpet
Torbjørn Ingvaldsen – trombone & arrangements
Ole Morten Larsen – drums
Hans Petter Vabog – percussion
Stig Mathisen – guitar
Thomas Larsen – guitar
Rob van Nieuwenhuijzen added: We will be continuing to perform Zappa's music. 'Catholic Girls' and 'Lonesome Cowboy Burt' are being rehearsed.
levin, bradford & preston: asymmetrical construct
(2001, cdr, usa, brain records)


For one reason or another, the cover of "Asymmetrical Construct", Don Preston's private release of his collaboration with Elliot Levin and Bobby Bradford wasn't visible...
It has been corrected.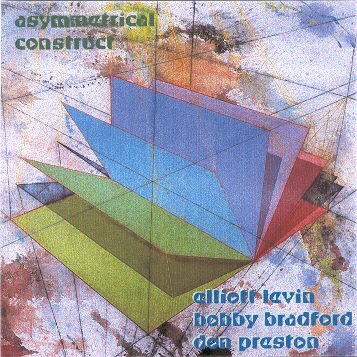 2007 07 20
jeff simmons: naked angels / lucille has messed my mind up
(2007, 2cd, ger, world in sound records)
German record label World In Sound Record is about to release the two albums that Jeff Simmons released on Zappa's Straight label.
Jeff Simmons, started out in Easy Chair, before joining the Mothers, released both "Lucille Has Messed My Mind Up" and "Naked Angels" on Zappa Straight label. The "Lucille" album features Zappa on guitar on two tracks, and includes 'Wonderful Wino', co-written by Simmons / Zappa.
let the sun shine in - hair
(2007, dvd, france, ina)


This DVD got released by L'Institut National de l'Audiovisue (INA), to celebrate the 40th birthday of the "Summer of Love". It totals 196 minutes and includes a documentary by Pola Rapapaport, a movie by Philippe Garrell, and another 90 minutes of archives, including the 10-minute performance of Frank Zappa and The Mothers of Invention at "Forum Musique", originally broadcast on French national television in 1968.
The Mothers' performance includes

'A Pound For A Brown (On The Bus)'
'Sleeping In A Jar'
'Octandre' (E.Varèse)
-- info from cosmikd at the zappateers site
2007/08/03 - 05 "Zappanale 18"
Thursday - 2007 08 02
Friday - 2007 08 03
Saturday - 2007 08 04
Sunday - 2007 08 05
2007 07 19
mf doom: mm..food
(2004, 2lp, usa, rhymesayers entertainment)


MF Doom is an alias of Daniel Dumile. He has sampled Frank Zappa on various occasions.

Together with Madlib (beats), MF Doom is Madvillain. Their 2004 album "Madvillainy" includes a Zappa sample. Track 3, "Meat Grinder", starts with a repeating 'Sleeping In A Jar' sample.

In 2004, MF Doom sampled Zappa on his second solo album, "MM..Food". Track1, 'Beef Rap' includes a sample of Zappa's 'Would You Like A Snack?', track 8, 'Gumbo', includes samples of Zappa's 'Holiday In Berlin, Full Blown' and of 'Would You Like A Snack?'.

The "MM..Food" album has been released as a double vinyl album, and on CD. Both editions are quite hard to find. The album will be re-released as a CD (plus a bonus DVD) later this month.
ANNOUNCEMENT FROM KINNELL HOUSE RECORDS
We are happy to announce that Malcolm McNab will be the in-studio guest on Jim Svejda's Show, Thursday, July 19th, from 7 PM until midnight PST (Pacific Standard Time) on KUSC 91.5 FM in Los Angeles and KUSC.org on the Internet.
Malcolm will be interviewed about his successful career and new CD, EXQUISITE. Jim will also be playing the entire CD throughout the program as well as excerpts from several motion picture sound tracks featuring Malcolm.
To listen to the program on the Internet, please click or go to: http://www.kusc.org/php/Programming/listen.php
also, Royer Labs has posted a feature page on Malcolm and his new CD, "Exquisite" complete with photos and audio clips. To view click or go to: http://www.royerlabs.com/session_photos/malcolm_mcnab.html
For more information please also visit: http://www.malcolmmcnab.com/
take another little piece of my heart - a groupie grows up

by pamela des barres
(1992, book, usa, morrow)


The picture on the right is the cover of Pamela Des Barres' 1992 book: "Take Another Little Piece Of My Heart".
It was the follow-up to her "I'm With The Band" book from 1988.
2007 07 18
URR - UGLY RADIO REBELLION
2007 07 10
The venue for the show on 8/4 has been changed to Champs Rock Room in Burbank, IL...

www.myspace.com/champslive

lots more in the works... arf!

www.uglyradiorebellion.com
www.myspace.com/uglyradiorebellion
2007 07 17
from PJP
2007 07 14
subject: week went by n now it's july
the illustrious 3-cd pojama people compilation from the feb 07 run is now available for trade. drop me a line. (gleonard9 at earthlink.net)

august dates with ike willis:
Pojama People featuring Ike Willis performing the music of Frank Zappa
August 15th Wed
Indigo District
Doors 7pm Show 8pm
$8 advance $10 door
1290 oak street
Eugene OR 97401
http://www.indigodistrict.com
2007/08/15 Pojama People - concert 'Indigo District', Eugene, Or, usa
August 16 Thur
The Good Foot
2845 SE Stark  
Portland, Ore.  97214
503-239-9292
thegoodfoot.com
2007/08/16 Pojama People - concert 'The Good Foot, Portland, Or, usa
August 17 Fri
Mysterious Locale
WA
wanna host your own pojama party like those lucky people in WA? drop us a line.
best,
glenn n all the pojama people
http://www.liveatthespace.com/pjp/
http://www.myspace.com/glennleonard

Richard Kolke, dramaturge for the Whip It Out Ensemble, was kind enough to send me the giglist of the Whip It Out Ensemble. So here's the corrected, improved and complete giglist (so far):
2002/09/19 "We're Only In It For The Money" - performance 'The Big Secret Theatre', Calgary, Canada
2002/09/20 "We're Only In It For The Money" - performance 'The Big Secret Theatre', Calgary, Canada
2002/09/21 "We're Only In It For The Money" - performance 'The Big Secret Theatre', Calgary, Canada

2003/01/17 - early show - "We're Only In It For The Money" - performance 'The Big Secret Theatre', Calgary', Calgary, Canada
2003/01/17 - late show - "We're Only In It For The Money" - performance 'The Big Secret Theatre', Calgary', Calgary, Canada
2003/01/18 - early show - "We're Only In It For The Money" - performance 'The Big Secret Theatre', Calgary', Calgary, Canada
2003/01/18 - late show - "We're Only In It For The Money" - performance 'The Big Secret Theatre', Calgary', Calgary, Canada

2003/06/26 "We're Only In It For The Money" - performance "Calgary Jazz Festival", 'Olde Scotch Room', Calgary , Canada
2003/06/27 "We're Only In It For The Money" - performance "Edmonton Jazz Festival", 'Sidetrack Cafe', Edmonton , Canada
2003/06/28 "We're Only In It For The Money" - performance "Edmonton Jazz Festival", 'Sidetrack Cafe', Edmonton , Canada

2003/11/27 "The Frank Zappa Christmas Freat-Out" - concert 'The Big Secret Theatre', Calgary, Canada
2003/11/29 "The Frank Zappa Christmas Freat-Out" - concert 'The Big Secret Theatre', Calgary, Canada

2003/12/04 "The Frank Zappa 10th Anniversary Memorial Freak-Out" - concert 'Ironwood Bar & Grill', Calgary , Canada
2003/12/05 "The Frank Zappa 10th Anniversary Memorial Freak-Out" - concert 'Ironwood Bar & Grill', Calgary , Canada
2003/12/06 "The Frank Zappa 10th Anniversary Memorial Freak-Out" - concert 'Ironwood Bar & Grill', Calgary , Canada

2004/09/26 - open rehearsal - 'Tropicana Bar & Grill', Calgary

, Canada

2006/03/04 "The Real Frank Zappa Musical Burlesque", concert 'Ironwood Bar & Grill', Calgary, Canada
2006/03/05 - early show - "The Real Frank Zappa Musical Burlesque", concert 'Ironwood Bar & Grill', Calgary, Canada
2006/03/05 - late show - "The Real Frank Zappa Musical Burlesque", concert 'Ironwood Bar & Grill', Calgary, Canada
2006/03/06 "The Real Frank Zappa Musical Burlesque", concert 'Ironwood Bar & Grill', Calgary, Canada
Richard Kolke adds: All shows to the end of November 2003 consist of the band's rendition of "We're Only In It for the Money". All shows afterwards consist of 'Money' as the first set with a second set consisting of: Heavy Duty Judy / Trouble Every Day / The Return of the Son of the Hunchback Duke / Call Any Vegetable / Love of My Life / Carolina Hardcore Ecstasy / Eat That Question / Bamboozled by Love / The Illinois Enema Bandit / Zomby Woof / Cheap Thrills / Charva / Sofa.
various artists: american dental association radio spots
(1982, 7", usa, american dental association)


Here's another nice picture that has been added to the "oddities" section of the Frank Zappa discography: his contribution to the American Dental Association.
- info: Hans-Peter Schmidt
The Low Budget Research Kitchen is preparing video material that they shot during their Lisbon concert. It should be available through their MySpace website soon.
jos steen: devil's music I
(2007, cdr, bel, private release 'soj neets 30')


Belgian bluesman Jos Steen's voice might be compared to that of Howlin' Wolf or Don Van Vliet. It fits perfectly with the raw, unpolished blues that he plays.

December 2006, Zjakki Willems invited Jimmy Carl Black, Steven de Bruyn and Jos Steen into the Marconi Studio of Radio One in Brussels. The recordings of this Black Brown Stone trio were broadcast every monday of february during Zjakki's "Cucamonga" radio show.

Jos Steen recorded Frank Zappa's 'Willie The Pimp' on his "Devil's Music" album. This same album also includes his 'Song For Jimmy Carl Black'. The "Devil's Music" album is one of many private releases by Jos Steen.
2007 07 16
frank zappa: el paso
(2007, 2lp-bootleg, ??, swingin' pig)


This double vinyl album got released on coloured vinyl (one red and one yellow disc) in a limited, numbered edition of 300 copies.

It presents the fabulous concert that the 1975 band (including Don Van Vliet) did in El Paso, and features Jimmy Carl Black as special guest.
frank zappa: austin 26 oct 1973
(2007, 2lp-bootleg, ??, zap007)


Here's the picture of the recent "Austin 26 Oct 1973" bootleg. It's a double vinyl album, released in a limited edition.
The black vinyl edition has already been spotted. The red vinyl edition will be out in a couple of weeks...
É isso aí...a The Central Scrutinizer Band volta a tocar grandes pérolas de Frank Zappa
Num evento diferente reunindo vários artistas:
ZAPPA´S DAY
Vai ter livros, exposições, pinturas, dvds e muito som !!
Dia 25 de Julho - quarta feira - às 21 horas
No Bar Avenida
R. Pedroso de Moraes 1036 - pertinho da FNAC
preço único R$15,00
Fone: 011 3814 7383
Mais informações: zappasday@gmail.com
www.scrutinizer.com.br
2007 07 05

Look, it's a picture of Allan Holdsworth and me. I opened for Allan in San Diego a few nights ago. Great fun which seemed to go by in a flash.

Right now I'm about to do laundry, then drive to San Pedro for the show at Alva's. Never played this venue before but Marco M. has spoken very highly of it and I'm really looking forward to it, not to mention another night of revelry at the Baked Potato tomorrow.

On July 3 my students at the Paul Green School of Rock San Diego played their first performance of The Wall. It was triumphant and beautiful. I hope as many of you as possible can make it to the next two performances next weekend at the Epicentre.

Best to all of you -- see you soon --

mk
New on WM Recordings:

daghoti. - how tall is robin gibb?
http://www.wmrecordings.com/releases/wm066.htm

"guess what - i think i saw robin gibb in front of the drugstore."
"the robin gibb?!?"
"yeah."
"and what did he do there in front of the drugstore?"
"dunno, he was just standing there."

daghoti. is a.hofmann (who is not exactly tall) - husband, father, teacher, crank from cologne/germany.
how tall is robin gibb? is his latest album, freely available from WM Recordings.
get it. now.

best wishes,
-- Marco Kalnenek
2006 07 10
MOVIES WITH A VIEW
Monday, august 6, 2007, at the Groothandelsgebouw in Rotterdam, a series of short movies about Rotterdam will be shown. The project is entitled "Movies With A View".
One of these short movies is "Distant City Sounds". Originally a piece on Co de Kloet & Menno Kalmann's "Hardcore Ambience" album, it has been transformed by Co and Menno into a movie!!
(the picture on the right is the cover of their Hardcore Ambience album.)
The Orchestra Spaziale has a website.

http://www.orchestraspaziale.it/

- thanks to Charles Ulrich for the info
2007 07 15
muzquitos: suck & buzz
(20??, cd?, nl, private release)


The first album by the Muzquitos includes a couple of Zappa compostions: 'Love Of My Life' (twice), 'Big Leg Emma' and 'Chunga's Revenge'.
Great versions, on a very fine sounding album.

More info soon.
- thanks to Leo for the info
2007 07 14
cpt. cheese-beard & the 7 sisters of prevention: live @ the atelier210
(2007, dvdr-demo, belgium, private release)


May 18, I saw Captain Cheese-Beard and his 7 Sisters Of Prevention doing their thing in Etterbeek, Brussels. All Zappa. Quite a show. I liked it a lot.

Imagine my surprise when I received a DVD-promo from da good ol' capt'n including various highlights of this very concert.
I enjoyed it all over again: the excellent 'Yo'Mama', the exceptional 'Black Napkins' (what a sax solo !!) and the mysterious misstress and the gorgeous guitar-guest from Spain during 'The Torture Never Stops'.

Tip to the hat.
I'll be there the next time...

alcatrazz

: disturbing the peace (3)
(2007, cd, uk, bgo records)


Here's a brand-new re-release. Originally released in 1985 on vinyl; released in Japan on CD in 1991; and now re-mastered and re-released by BGO Records: the super Alcatrazz album that features Steve Vai not only on guitar, but also on most of the writing credits.



It comes in a nice slipcase. (Which is the latest trend, so we will probably be seeing a lot more of this 'slipcasing' in the near future.)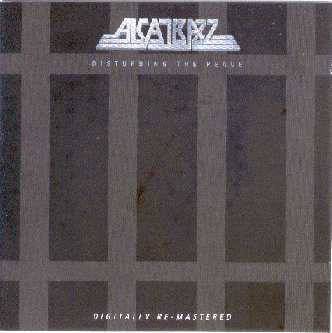 françois sarhan: hell (a small detail)
(2004, cd, france, zig zag territoires)


François Sarhan is a French composer of contemporary music. His album "Hell (A Small Detail)" is a collection of pieces, performed by various groups or ensembles. It's quite impressive.
The album includes Frank Zappa's 'Sleep Dirt' and 'The Black Page', both arranged by François Sarhan and performed by the Rosamonde Quartet.
2007 07 13
odin: odin
(2007, cd, ger, long hair lhc58)


In 1972, German band Odin released an album on Vertigo records, including a track called 'Tribute To Frank', a tribute to Zappa. The album got released on CD in 2000.
Very recently, the album got re-released on Long Hair Records, with one extra track: a live recording from 1972: an almost 14 minute version of Frank Zappa's 'Oh No'!!
2007 07 08
Und noch eine Überraschung


Chen Unst - Cpt. Beefheart Project

Arend Zwicker ist wie Captain Beefheart auch Maler, Bildhauer und Musiker in einem. Er fühlt sich dem Schaffen von Don van Vliet sehr verbunden. Die Projektidee dafür gibt es schon einige Jahre und nun soll sie endlich:

auf die Strasse,
auf die Zappanale,
auf die eigene Bühne.

Die Performance wird erstmals im Rahmen der Warm-Up Party und dann auf der ZAPPANALE aus einem autonomen Truck heraus aufgeführt.

Die Band wird für diesen Anlass neu formiert und setzt sich aus den Projekten - chen unst - und - Balog - zusammen. Es ist keine Coverband, sondern die Jungs arbeiten frei mit dem Text-, Bild-, Film- und Tonmaterial von Captain Beefheart.

Es werden Songs und Sounds zu hören sein, die nicht nur an Captain Beefheart erinnern, sondern auch originale Teile (Sequenzen, Loops ) enthalten.Vorgesehen ist eine Soundcollage vor und nach dem eigentlichen Live-Konzert einschließlich diverser Projektionen.

Das Konzert selbst wird ca. eine Stunde dauern und sich auch der Weiterführung der Beefheart'schen Ideen widmen. Damit soll die Besonderheit der musikalischen Haltung von C.B. (Improvisation, Urwüchsigkeit, Freestyle, Experiment usw.) herausgestellt werden.

Also: Wie kann man mit dem Material heute frei und innovativ im Geiste des Meisters umgehen?
And yet another surprise
Chen Unst - Captain Beefheart Project
Arend Zwicker is a painter, sculptor and musician, just like Captain Beefheart. He feels very connected to Van Vliet's work. The idea has been around for a couple of years, and now, finally:
on the street
on Zappanale
on stage.
The performance will take place at the Warm-Up Party, and on Zappanale, each time from an autonomous truck.
For this occasion, the band will consist of chen unst, and Balog, together. They will not play coverversions, but they will be experimenting with texts, images, movies and sounds of Captain Beefheart.
The songs and sounds that you'll be hearing, will not only remind you of Captain Beefheart, but will also be using original samples (sequences & loops). Also, before and after the actual concert a sound-collage combined with images will be shown.
The concert itself will take about an hour and will focus on the various aspects of Beefheart's ideas: improvisation, freestyle, experiments,...
A free and innovative approach to the music of a genius.
2007 07 08
Over at the Zappateers site, arriverderci.roma1 pointed out a couple of concerts, including one by Giovanni Mancuso...
November 2003, the Ensemble Laboratorio Novamusica, conducted by Giovanni Mancuso, did a project called "ZZZZ...ZAPPAZORN!" with music and films by John Zorn and Frank Zappa. These concerts took place in Padova and in Venice.
2006/05/10, Italian composer and pianist Giovanni Mancuso played a concert entitled "You Can't Do That On Piano Anymore" in which he performed various Frank Zappa compositions.
The picture on the right was borrowed from the Laboratorio Novamusica website and shows Giovanni Mancuso and Cecilia Vendrasco.
Mancuso's latest project is called "OBRA MAESTRA", an opera inspired by Frank Zappa. The music is written by Giovanni Mancuso, the libretto is by Pilar Garcia.
Direttore Marco Angius

Adattamento, regia e drammaturgia Pippo Delbono

Edizione RaiTrade in collaborazione con Rai Radio 3
The performances will premiere at
2007/09/06 opera: "Obra Maestra" - performance 'Caio Melisso', Spoleto, Italy

2007/09/08 opera: "Obra Maestra" - performance 'Caio Melisso', Spoleto, Italy

2007/09/09 opera: "Obra Maestra" - performance 'Caio Melisso', Spoleto, Italy
concerts
"ZZZZ...ZAPPAZORN!"
2003/11/22 the Ensemble Laboratorio Novamusica - concert Festival "Videopolis" - Padova, Italy

2003/11/23 the Ensemble Laboratorio Novamusica - concert 'Teatrino Groggia' - Venice, Italy
"You Can't Do That On Piano Anymore"
"Obra Maestra" - Giovanni Mancuso / Pilar Garcia / OTLiS (Orchestra del Teatro Lirico Sperimentale di Spoleto)
2007/09/06 opera: "Obra Maestra" - performance 'Caio Melisso', Spoleto, Italy

2007/09/08 opera: "Obra Maestra" - performance 'Caio Melisso', Spoleto, Italy

2007/09/09 opera: "Obra Maestra" - performance 'Caio Melisso', Spoleto, Italy
-- thanks to arriverderci.roma1
françois sarhan: hell (a small detail) and other pieces
(2004, cd, france, zig zag territoires) - incl. 'sleep dirt' & 'the black page' (frank zappa), performed by the rosamonde quartet
-- more info soon
June 25 until June 29, "Mixtuur", which is a (late night) show on belgian national radio Klara, did a "From Zappa to Berio" special. Each day, a guest could pick the play-list. The first composition had to be one by Berio, and the last one should be a Zappa piece. An interesting concept.
The guests were:
Piet Van Bockstal (hobo), from the Ictus Ensemble
Arne Deforce (cello), from Chambre d'Action
Tino Haenen, former artistic director of the Ars Musica festival
Maarten Beirens, musicologist
Jan Michiels (piano)
To introduce this week of contemporary music in Mixtuur, the played one hour of Zappa music on 2007/06/08:
Frank Zappa:

Sofa (Ensemble Ambrosius) - Northern Lights 5013

Frank Zappa:

Aybe Sea (Zappa Ensemble) - Rykodisc 10578

Frank Zappa:

Bob in Dacron, First Movement (The London Symphony Orchestra o.l.v. Kent Nagano) - Rykodisc 10540

Frank Zappa / arr. François Sarhan:

Sleep dirt (Rosamonde Quartet) - Zig Zag 40302

Frank Zappa:

Serious Music Lecture (Frank Zappa) - Materiali Sonori 593

Francesco Zappa:

Opus 1: No.1 - First Movement: Andante (Frank Zappa) - Zappa Records 48

Frank Zappa:

King Kong (Melonious Quartet) - L'Empreinte Digitale 13088

Frank Zappa / arr. Ali N. Askin:

A Pig With Wings (Ensemble Modern) - RCA 56061-2

Frank Zappa:

RDNZL - The Orange County Lumber Truck - Echidna's Arf (Of You) (Ensemble Ambrosius) - Northern Lights 5013

Frank Zappa:

Run Home Slow Theme (Anoniem Orkest) - Rykodisc 10578

Frank Zappa:

Get whitey (Vlaams Radio Orkest o.l.v. Steven St. Ashbury) - Radio 1 7572

Frank Zappa:

Little House I Used to Live In (Tomoko Mukaiyama, piano) - BV Haast 9801

Frank Zappa:

Twenty Small Cigars (Jean-Luc Ponty en Ensemble) - Blue Note 7895392
An excellent choice. A fabulous 60 minutes of music.
And a new name to add to the "Others Of Invention" series: The Rosamonde Quartet.
You can still listen to the shows on webradio through: http://www.klara.be/html/audioMIX.html
-
I spotted this one on ebay a little while ago. (and, no, I didn't buy it)
var.art.: an interview with captain beefheart / ry cooder - talking about
(1971, lp-promo, usa, reprise pro 447)


The famous Meatball Fulton interview with Captain Beefheart is on side one, recorded in California, in July 1969.
Side two has an interview with Ry Cooder.
Both bands were on a tour together in 1971. Ry Cooder opened for Captain Beefheart.
2007 07 05
2007 07 03
Ugly Radio Rebellion performs the music of Frank Zappa...
Upcoming shows;
other FZ;
200707//27 - Zappa Plays Zappa - concert 'Meadowbrook Music Theater', Rochester Hills, MI, usa
We wish you all a safe and Happy 4th of July!!!
arf!
Scott/Layla/John
www.myspace.com/uglyradiorebellion
2007 07 04
Skip Heller has a new album out:
skip heller: along the anchorline: the skip heller trio at sun
(2007, cdr, usa, private release) - the deluxe version includes a bonus disc: "san fernando valley demos"
2007 07 01
Hi,

Zappanoia has a new line up . As a musician refuses to die so the project endures, in this litle dirt spot not big enough to welcome any Zappa's family members; The nearest event was Zappa's Madrid concert.
But He lives on around this parts of the globe -Hey! its a way of life!

ZAPPANOIA Concerts:
2007/07/04 concert 'Crew Hassan', Lisbon, Portugal
2007/07/07 concert 'Toca-a Rufar', Seixal, Portugal
2007/07/18 concert 'MusicBox', Lisbon, Portugal
We have this Videos on Line:

Net Promo - http://www.youtube.com/watch?v=TptxOABFl9k

Zapplasticina - http://www.youtube.com/watch?v=ywgHh4i6HQk

Ritz - http://www.youtube.com/watch?v=4AMMk7SvxXw

Spk - http://www.youtube.com/watch?v=mVcWBwasF84

Maxim - http://www.youtube.com/watch?v=mVcWBwasF84

Caneças - http://www.youtube.com/watch?v=b_92Htjomy8

Alemanha (Rui) - http://www.youtube.com/watch?v=pcVNHz56YZs

Making Of - http://www.youtube.com/watch?v=oiIs5VGLnGc

-- Eduardo Cunha
Jean-Paul Estiévenart: trumpet - Olivier Stalon: bass - Joe Higham: saxophone
picture taken at: 2007/06/22 - Al-Orkesta - concert 'Jazz Experience', Rijkevorsel, Belgium
with Jean-Paul Estévenart (of Wrong Object fame)
http://www.myspace.com/joehigham
http://www.joehigham.com/docs/gigs.htm
thanks to slime.oofytv.set
scene
(1988/03/03, magazine, usa)


The March 3 1988 issue of Cleveland magazine Scene included a one-page interview prior to the Cleveland show.
the new yorker
(1993/12/20, magazine, usa)


The December 20 1993 issue of The New Yorker included a two-page article by Matt Groening (idol) and Vaclav Havel (revolutionary).
go-set
(1971/06/05, mag, australia)


The June 5, 1971 issue of Australian magazine Go-Set, Vol.6, issue number 23, included a two-page article on Zappa: "A Frank Zappa Spectacular: 200 Motels starring Ringo Starr..."
buscadero
(1994/01, mag, italy)


The January issue of Italian magazine Buscadero included a five-page article entitled 'Un Ricordo' by various Italian journalists, fans & authors, including another great italian, Peter Occhigrosso.
in sound
(2006/05, mag, italy)


The May issue of Italian In Sound magazine included a half page interview with Dweezil Zappa on ZpZ.
My favourite alternative record label finally got its own website:
2007 07 03
the roundtable
(1970/10/21, magazine, usa)


The October 21, 1970 issue of college newspaper The Roundtable includes an article entitled "These Mothers Is Crazy", cntd. on page 6.
music
(1987/07/02, magazine, usa)


The July 1987 edition of the weekly mag out of Tampa Bay, Florida, presented "Frank Zappa's Revenge", a 3-page phone interview.
-- slime.oofytv.set
the village voice
(1967/05/25, magazine, usa)


The May 25, 1966 issue of The Village Voice, a NYC mag, had Zappa on the cover, a picture taken athe the Village Voice 'Obies' Awards at the Village Gate. The Mothers opened the show with a 20-minute set. The article mentions the Garrick Theater engagement [pigs & repulsive] starts that week, and it includes an ad for the mothers at the cafe a go go (hateful, repugnant & a waste of money).
-- slime.oofytv.set
the village voice
(1966/12/01, magazine, usa)


The December 1966 issue of The Village Voice, a NYC mag, had Zappa on the cover, plus a review of The Mothers' 1st ever NYC performance, Balloon Farm, and a half-page ad for the 'Legalize Theraputic Abortion' gig.
-- slime.oofytv.set
poetry - frank zappa
by frank zappa & markos reagos
(1980, book, greece, ??)
This is a greek songbook, with the american lyrics and greek translation of 29 of Zappa's songs, plus one song by Ambrosia (?):
titties & beer, big leg emma, honey ... man like me, enema bandit, yellow snow, stinkfoot, road ladies, dirty love, inca roads, can't afford no shoes, po-jama people, fl. pogen, evelyn a modified dog, san ber'dino, andy, sofa 2, nice nice very nice [non-zappa song by ambrosia], i'm the slime, cam. brillo, montana, dinah moe h, 50-50, zomby woof, motherly love, you're prob. wondering, peace corps, concentration moon, village of the sun, cheepnis, call any vegetable
-- info: slime.oofytv.set
michael kieran harvey: storm nigth
(2001, cd, australia, abc 461 723-2)


Frank Zappa's 'Ruth Is Sleeping' was performed and recorded by the Ensemble Modern as part of their "The Yellow Shark" project. It was first realised as a synclavier piece in the early '80s. Another arrangement of this piece was done by Ali J. Askin for one piano, four hands. It was premiered in this version on two pianos by Ensemble Modern in 1993. The Zappa Foundation permitted Michael Kieran Harvey to transcribe 'Ruth Is Sleeping' for one player for its premiere performance in this version at the 38th Warsaw Autumn Festival of Contemporary Music in 1995. He presented the work again at the 1996 Adelaide Festival.

Michael Kieran Harvey recorded Frank Zappa's 'Ruth Is Sleeping' on his "Storm Night" album.
2007 07 02
thanks to slime.oofytv.set, here's another excellent bunch of magazine pictures.
the beat
(1988/08, magazine, usa)


The August 1988 issue of The Beat, a bi-montly mag from Boston, included a four-page Zappa interview.
it - the australian record collectors magazine
(1995/06, magazine, australia)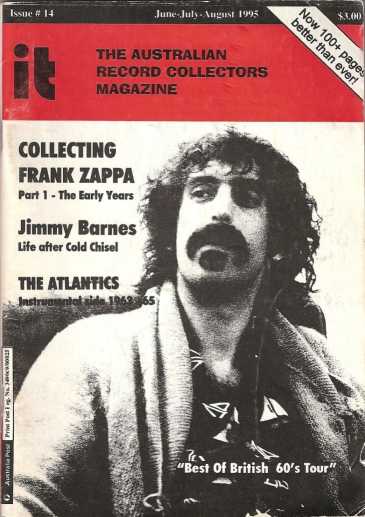 l'uomo vogue
(1982/06, magazine, italy)

guitarist
(2006/2, mag, australia)


The February issue of the Australian Guitarist magazine included a six-page article called 'Viva Zappa', plus commentary by Terry Bozzio (his auditions story), Steve Vai recollections, and Dweezil on the ZpZ tour.
recordings of experimental music
(1984/02, magazine, usa)


The February issue of Recordings Of Experimental Music includes a one-page review of Zappa's London Symphony Orchestra Vol.I album.
exposé
(1994/02, magazine, usa)

exploitation retrospective #40
(1994/summer/fall, magazine, usa)


This quarterly publication our of Philly / South Jersy included a

4-page article "Zappa Crappa, the

young person's guide to frank zappa, an appreciation of and a guide to the

wondrous works of Frank Zappa" by John Taylor.
go wixyo
(1969/10/17, magazine, usa)


'Go Wixyo' was a weekly mag, issued by local radio stations. Wixyo is out of Cleveland. The December 17 1969 issue of 'Go Wixoyo' included a one-page 'Zappa Interviewed' piece, plus a one page article entitled

'The Mothers: a disassocated & dispassionate retrospective' by Frank Zappa...and

which he calls: "Whatever happened to the Mothers of Invention".
go wmca
(1969/10/17, magazine, usa)

'Go WMCA' is the same mag as the one mentioned above, but it's out of NYC.
Mike Keneally has a painting for sale on ebay.

It's called "God" and measures 36" x 24".
2007 06 28

The Keneallist, June 28, 2007

Mike's Live Appearances:

FRIDAY NIGHT!
Mike Keneally Band (Mike Keneally, Rick Musallam, Doug Lunn & Marco Minnemann)
With the Allan Holdsworth Band (featuring Jimmy Johnson on bass and Chad Wackerman on drums)
Friday, June 29, 2007
Birch North Park Theatre
2891 University Avenue
San Diego, CA 92104-2929
Doors open at 7:00 p.m.
Showtime: 8:00 p.m.
Advance tickets: $23 & $28
Day-of-show tickets: $26 and $31
Info: 619-239-8836

Mike Keneally Band (Mike Keneally, Rick Musallam, Doug Lunn & Joe Travers)

hursday, July 5, 2007


Rosalie and Alva Performance Gallery
1417 West 8th Street
San Pedro, CA 90732
Doors open at 8:00 p.m.
Showtime: 9:00 p.m.
Tickets $20
Info: 310-519-1314

Mike Keneally Band (Mike Keneally, Rick Musallam, Doug Lunn & Joe Travers)
Friday, July 6, 2007
The Baked Potato
3787 Cahuenga Blvd. West
Studio City, CA 91604
Doors open at 7:00 p.m.
Shows: 9:30 p.m. and 11:30 p.m.
Tickets $20
Info: 818-980-1615

Mike Keneally - Keneally Solo
Saturday, August 18, 2007
OffsideOpen
International New Music Festival
Gelderland, Germany
More info TBA!

Upcoming appearances with other groups:

MK with the Playground Slap
Monday, July 2, 2007
9:00 p.m.
San Diego County Fair
FINISH LINE STAGE
The Del Mar Fairgrounds
2260 Jimmy Durante Boulevard
Del Mar, CA 92014-2216
Phone: (858) 755-1161

Mike Keneally presents PAUL GREEN SCHOOL OF ROCK MUSIC -- SAN DIEGO performing Pink Floyd's THE WALL

Mike Keneally is the National Music Director of the Paul Green School of Rock, and the Music Director of the new San Diego branch. Since the beginning of April, MK has been training a group of 7 to 18 year-old musicians of varying experience to play the entire "Wall" album. The three shows below are the public debut of Mike's first School of Rock class. Mike will not be performing but he will present, conduct, cajole and make a nuisance of himself all night. The musicians are fantastic and will rock you ferociously.

Gig info:

Tuesday, July 3 4:00 PM
San Diego County Fair
COORS LIGHT ROCK-ON STAGE
The Del Mar Fairgrounds
2260 Jimmy Durante Boulevard
Del Mar, CA 92014-2216
Phone: (858) 755-1161

Friday, July 13 8:00 PM & Saturday, July 14 1:00 PM
The Epicentre
8450 Mira Mesa Blvd.
San Diego CA 92126
Phone: 858-271-4000
Please come hear these amazing kids rip through one of rock's classic albums.
New album, available for free download from WM Recordings:

Jan Turkenburg - Packages to the moon
http://www.wmrecordings.com/releases/wm065.htm

Ten tracks, some recent, some a little bit older, most of them previously unreleased.

Soon on WM Recordings: new albums by daghoti., Century of Aeroplanes and Gorowski.

best wishes,
Marco Kalnenek

Here's another nice picture: the cover of the Apocrypha bootleg box.

4 cd's, and with a beautiful booklet.

For the track-list, check out:
info for this "the ark" reincarnation bootleg has been added:

1968/07/18 concert 'the ark', boston, ma, usa
(from 4-track master)
f.zappa, r.estrada, j.c. black, a.tripp, i.underwood, d.preston bunk gardner, j.sherwood
big leg emma
some ballet music
status back baby
valerie
my guitar
uncle meat
king kong (medley)
thanks to Hans-Peter Schmidt
And here's the cover of the Exil release of "The Ark", probably one of the most famous Zappa / Mothers bootlegs.
The first two Mike Keneally album, "Hat" and "Boil That Dust Speck" have both been reissued. You probably have read about it in one of Mike's Keneallist newsletters.
Both albums have been remastered and come with an extra dvd.
They're incredible. Both of them.
Here's the track-list, just to give you an idea of what's on it:
"hat", the dvd
hat salad (a handy randomizer)
2006 keneally / lunn / panos reunion

here is why
here is what i dreamed
cheddar (charlier watts variation)

1992 hat sessions

your quimby dollars at work
snowcow
uglytown
spearmint pup
rosemary girl (excerpt)
fencing
eno and the actor (excerpt)

chillers (san diego) september 18, 1993

spearmint pup
rosemary girl
open up!
i can't stop
spoon guy
uglytown
performing miracles
cheddar
car song
dhen tin

interviews

intros, and the story of immune
regarding drop control
demos + charts
where's the session
birth of slow quimby
regarding spoon guy
regarding uglytown
speaking of the knife
regarding tom freeman
a capella here is why
influences, and kevin gilbert
foodfight
doug b. says mike is wrong
in the club
beller on hat

audio archive

the car song (drop control version)
fencing (original version)
always man (original version)
performing miracles (drop control version)
i can't stop (drop control version)
rosemary girl (drop control version)
cheddar (demo)
eno and the actor (demo)
day of the cow 1 (demo)
day of the cow 2 (demo)
here is what i dreamed (demo)
dhen tin (demo)
spoon guy (demo)
quimby (demo)
silverfish (unedited)
circus dream music
uglytown (demo)
spearmint pup (demo)
here is why (demo)
lou's records jingle
intro to eno - guitars only (demo)
eno and the actor (demo - instrumental mix)
day of the cow 1 (demo - instrumental mix)
here is what i dreamed (demo - instrumental mix)
dhen tin - guitars only (demo)
silverfish dub mix
spearmint pup (demo - instrumental mix)
snowcow (alternate album mix)
rosemary girl (promo single mix)

credits
"boil that dust speck", the dvd

the dvd
play "the making of boil that dust speck"

'bullys' guitar solo - take 1
regarding the title
'skunk' 1994
'skunk' 2006
'top of stove melting'
toss + doug
'natty trousers' raw take
doubletime + dark overtones
''cause of breakfast' part 1
''cause of breakfast' part 2 (deep fried skinks)
''cause of breakfast' part 3
the beller / travers phone call
''cause of breakfast' part 5
''cause of breakfast' part 5b (helen was brash)
''cause of breakfast' part 6
live at broadway joe's - buffalo ny june 13 2005
dolphins medley
high-risk employess
'sooth'
percussion track for 'sooth'
'weekend' 1994
'weekend' 2006
'satnam'
first takes + absurdity
'good morning sometime'
'my dilemma', and a bass tragedy
'land of broken dreams'
'bryan beller's favorite song'
'weinerschnitzel'
'vent'
'scotch'
beer
'blameless', and another bass tragedy
'the desired effect' 2006
the artwork
'there have been bad moments'
'i will'
jesse's sonogram
'in the bone world'
having your diaries published
'aglow'

audio archive

'cause of breakfast (extended instrumental mix)
top of stove melting (instrumental mix)
kranck (unused link)
faithful axe (basic track)
skunk (instrumental mix)
good morning sometime (rough mix)
vent (rough mix)
natty trousers (no lead vocals)
bullys (sic) (rough mix)
land of broken dreams (rough mix)
satnam, unedited
what happened next (alternate mix)
bryan beller's favorite song (unedited)
there have been bad moments (alternate mix)
eiffel (unused link)
blameless (different vocals)
old boat guy, part two (unedited)
"gonna tell you a story..." (alternate mix)
( - ladies and gentlemen, drop control - )
economy / killer fish
tug (version 1) / deadly jam
spores are battling / tug (version 2)
the phone call (complete)
the muffin men: muffinz moovies vol.two (1998-2003)
(2007, dvd, uk, private release)


The second volume of these Muffin Men Moovies starts in 1998 and ends in 2003. This means that it contains footage of the famous Zappanale concerts with Jimmy Carl Black, Eugene Chadbourne, Mike Keneally, Napoleon Murphy Brock and Ike Willis.
Furthermore, this superb production has a lot of footage of the "When Worlds Collide" project.

There's lots more, including some great bonus material (like the complete Zappanale concert with Jimmy Carl Black & Eugene Chadbourne), but the When Worlds Collide shots, and the Zappanale clips alone make it worth your while.

2007 07 01
The new Vai album, a nice Paulekas slide show and and a couple of pictures of some Zappa-related Phish bootlegs... a nice way to start July.
Here's the covers and track-lists of three Phish bootlegs that include the band performing Zappa's 'Peaches En Regalia'.

-- thanks to Hans-Peter Schmidt for info & scans.
Here's a slide-show that Leslie Michel made of some xeroxes of Vito Paulekas sculptures: http://homepage.mac.com/eilsel/VitoSculpture/index.html
steve vai: sound theories vol.I & II
(2007, 2cd, usa, favored nations)


In my world, a new Steve Vai album is always a celebration. "Sound Theories vol. I & II" is no exception.
Sure, I was lucky that the "Aching Hunger" project took place some one hundred and something kilometers from where I live. I got to see one of the concerts that was used for this recording.
Still, emotional aspects put aside, this is a very impressive album: Steve Vai performs his music with the Metropole Orkest, and that's just one of the best (if not THE best) orchestra's in the world. They rock.

Performing his pieces with the Orchestra, Vai stresses the melodical richness and lyrical aspects of his better known compositions: "Gentle Ways", "Salamanders In The Sun", "Liberty", "For The Love Of God", "Bledsoe Bluvd", ... Beautiful arrangements and very fine orchestrations.

Most impressive pieces: "Frangelica pt.I' and 'pt.II'.

An essential Steve Vai album.

leftovers from june
Zappa Plays Zappa, the concert experience that brings the music of the late Frank Zappa to the stage, under the direction of Dweezil Zappa, will this summer again embark on a North American tour. The tour starts July 18 at Winnipeg's Centennial Hall with a total of 30 performance dates set for the tour's first leg which concludes in Los Angeles at the end of August. Following a break, Zappa Plays Zappa embarks on a 17 city European tour including dates in the UK, Netherlands, Switzerland, Germany, France, Belgium, Denmark, Norway and Sweden.
In concept and performance, Zappa Plays Zappa offers audiences an opportunity to spend an evening with Frank Zappa's music, performed meticulously by a group of top flight musicians who have been schooled in its subtleties. Far from a "tribute band," Zappa Plays Zappa is more of a vehicle that underscores the compositional genius of Frank Zappa much as a symphony orchestra would perform pieces by a master composer. Nate Chenen, writing about Zappa Plays Zappa in the New York Times recognized this when he wrote that the show fully realized Dweezil's intent for it to be "an argument for Frank Zappa's legitimacy as a composer."
Frank Zappa died in 1993 after a career that saw him record over 80 albums. Today, the younger Zappa and his band mates are taking full advantage of the wealth and breadth of the material contained therein. "What we're preparing to do for this tour is perhaps even more complex than what we did on the first tour," says Dweezil. "Last year we learned about 40 songs from a very popular period of Frank's career and this year we will be learning about 30 more new ones that are somewhat more obscure. The tour will include material from 'We're Only In It For The Money,' 'Absolutely Free,' 'Weasels Ripped My Flesh,' 'Joe's Garage,' 'You Are What You Is,' The Yellow Shark' and much more, including orchestral works."
Frank Zappa will be, quite literally, visible during the Zappa Plays Zappa concerts. Large screen video of Zappa will be accompanied musically by the band enabling concert goers who might never had the opportunity to see Frank Zappa on stage in person to have this experience first-hand. Dweezil will rotate Frank Zappa video performances over the course of the tour.
The band Dweezil (lead guitar) has assembled for this year's Zappa Plays Zappa is composed of veterans of last year's tour including Joe Travers (drums), Billy Hulting (percussion), Scheila Gonzalez (keyboards, saxophone, vocals), Aaron Arntz (keyboards/trumpet), Peter Griffin (bass) and Jaime Kime (rhythm guitar). Joining the tour this year is Ray White, the vocalist who toured and recorded with Frank Zappa during the period of such albums as "Tinsel Town Rebellion," "You Are What You Is" and "Zappa in New York" (his is the lead vocal on beloved song "The Illinois Enema Bandit").
Dweezil is also working on bringing Zappa Plays Zappa into the home with a feature length performance DVD that documents the 2006 tour. It is expected to be released early this summer, concurrent with the 2007 tour.
Zappa Plays Zappa is an undertaking with a higher purpose in mind beyond filling seats with concert goers. Dweezil Zappa explains, "I think my Dad's music deserves to be heard by a wider audience. I really think he's been misunderstood for far too long, which brings me back to why I'm doing this: I'm so in awe of his accomplishments and want more and more people to know about him, and I think the best way for people to first discover his music is on a visceral level in a live situation. I think you have to be confronted with the complexity and the beautiful subtlety of all of it to fully appreciate the artistry of it."
You probably know them by heart, but here they are again, including links to venues and such
the Zappa Plays Zappa 2007 Tour Dates
The Budapest Autumn Festival has been the major contemporary arts festival in Hungary for over 16 years. The next edition will take place between October 12 and 21, 2007.
The organisation is planning a Frank Zappa Tribute Day. There is talk about concerts with Ed Mann, Mike Keneally and the Symphony Orchestra of the Hungarian Radio (conducted by Adam Fischer).
-- info: Bohouš
It looks like Don Preston's Akashic Ensemble will be playing in Prague as well.
Do you have plans for August? How about a stay in Vienna? Not too far away from the 'Porgy & Bess' jazz club...
They have scheduled Wickerl Adam & Conrad Schrenk's Sex Without Nails Bros. as well as the fabulous Don Preston Akashic Ensemble.
Dr.Dot, born Dorothy Stein, in Manchester, Ct, usa, is always in for a thrill: she'll participate in the 18th edition of the Zappanale festival in Bad Doberan, Germany, next August.
Dr.Dot, the Rock 'n' Roll Masseuse, got her nickname from Frank Zappa.
She can be heard on 'A Few Moments With Brother A.West' on Zappa's "The Best Band You Never Heard In Your Life".
2007/11/17 Ensemble Modern - concert "Nuit Contemporaine", 'l'Arsenal', Metz, France

ensemble modern, dir. franck ollu
the program

john adams: shaker loop (pour 7 cordes)
frank zappa: ruth is sleeping (pour 2 pianos)
steve reich: triple quartet
françois sarhan: testimony
Monty and the Butchers play hard dirty groovy sexy funk. They took part in the UK Zappateers meeting in February 2007 (where their set included: Dirty Love, Hot Plate Heaven At The Green Hotel, Bamboozled By Love, San Ber'dino, Apostrophe, Any Downers and Montana).
The band is scheduled to take part in the 2007 edition of the Zappanale festival.
-- thanks to Andrew Greenaway for corrections & additions
Phew...
So here are the bands that will be playing at Zappanale. There's a couple of bands in there that didn't have an entry at UM, so that's been done now as well.

It sure looks impressive...

2007/08/03 - 05 "Zappanale 18"
German band Polytoxicomane Philharmonie is scheduled to take part in the 2007 edition of the Zappanale festival.
The band is preparing an EP release for Zappanale. The EP will include a number of Zappa compositions.
2007 06 08
Lol Coxhill & The Wrong Object
October 27, Lol Coxhill & The Wrong Object will be performing at 'De Singer' in Rijkevorsel, Belgium.
Soprano sax player Lol Coxhill is a huge name in the free-jazz, improvisational scene.
The first part of the concert at 'De Singer' will be a solo set by Lol Coxhill. The second part will be a collabortion between Lol Coxhill and The Wrong Object !!
I wonder if they'll take on some Zappa.
The picture on the right shows Lol Coxhill in concert.
2007 06 05
FOR IMMEDIATE RELEASE
Zappa Festival Adds Another Zappa Alum
Bad Doberan, Germany - June 1, 2007 Organizers of the Zappanale, the annual festival devoted to the late Frank Zappa, have announced that band alumnus Napoleon Murphy Brock will appear at this summer's 18 th annual gathering. Thomas Dippel, president of Arf-Society, the German not-for-profit organization behind the festival, said, "Napoleon Murphy Brock joining us is just one more reason why the Zappanale will be the world's premiere Zappa experience this summer. Fans will be able to see four Zappa alumni who have their own musical ventures and also choose to honor Frank's legacy with their presence." This year's festival headliner is renowned former Zappa drummer Chad Wackerman. Former Mother of Invention Don Preston will appear with his Akashic Ensemble, and long-time Zappa front-man Ike Willis will perform with his protégés Project/Object.
Napoleon Murphy Brock began his musical career at 5 years old, singing in his church's gospel choir. He started playing saxophone in high school, and was in every band and choir at his school. Frank Zappa discovered the talented musician in a Hawaiian nightclub, leading a top-40 cover band. Napoleon Murphy Brock impressed Zappa with his vocal abilities, musicianship, and stage presence, and Zappa invited him to join his band that night. Napoleon Murphy Brock insisted on honoring his band's commitment to the nightclub, but eventually joined Zappa, bringing his skills and style on vocals, saxophone, flute and keyboards. He starting touring with Zappa in 1972, and appears on the albums "Apostrophe (')", "Roxy & Elsewhere", "One Size Fits All", "Bongo Fury", "Zoot Allures", "Sleep Dirt", "Sheik Yerbouti", "Them Or Us", "Thing-Fish", and more.
After Zappa's death, Napoleon Murphy Brock promoted Zappa's musical legacy, performing with Zappa tribute bands Bogus Pomp, Project/Object, the Grand Mothers of Re:Invention, Ed Palermo's Big Band, the Paul Green School of Rock All-Stars, Zappa Plays Zappa, and others. He has also played and recorded with fellow Zappa alum George Duke, with his own band the Nighthawks, and performed with the San Francisco Opera . In 2003, he released his solo album "Balls".
Napoleon Murphy Brock will also attend the historic dedication of "Frank Zappa Strasse" in Berlin July 28, the week before Zappanale. Scott Tepper of Vacation Vibrations is running a Zappa-themed tour to the street-naming and the Zappanale, and comments, "Zappa fans also love the musicians who were in Frank's bands and who honor Frank's memory. They support their musical explorations, and honor them as living connections to the grand Zappa 'conceptual continuity'. Seeing Napoleon Murphy Brock at the street naming, and experiencing him, Chad Wackerman, Don Preston, and Ike Willis at the Zappanale will be a treat that Zappa fans will always remember."
Thomas Dippel
President/Public relations
Arf-Society e.V.
Am Markt 3
18209 BAD DOBERAN
Germany
www.arf-society.de
www.zappanale.de
Scott A. Tepper
Tour Operator
Vacation Vibrations
321 Walnut Street, #250
Newtonville, MA 02460
USA
www.freewebs.com/fartheroblivion
2007 05 31, the Zappanale newsletter said:
Neben Don Preston , Chad Wackerman und Ike Willis steht nun auch Mr. Napoleon Murphy Brock auf der Zappanale-Bühne 2007.
In other words: Besides Don Preston , Chad Wackerman and Ike Willis, we will also see Mr. Napoleon Murphy Brock on the Zappanale stage !!
2007 06 08
International New Music Festival Gelderland
August 17th - 19 th, 2007
Geldern-Walbeck
Waldfreibad

Three days, three stages, 200 artists: Burkhard Hennen ´s New Festival.
The Festival 2007 shall take place from August 17 th to 19 th at the "Waldfreibad" ("Open Air Bath") in Geldern-Walbeck. The New Festival will be coproduced by the communities of Geldern and Straelen as well as by the Dutch partner commune of Arcen.
In the course of the Festival more than 200 artists will be presented performing on three stages. With the Shibusa Shirazu Orchestra from Japan we were able to contract a spectacular main act. The event at the "Waldfreibad" will be presented on three stages and last more than 24 hours. You are cordially welcome!
Mike Keneally
Carte blance for Keneally: Mike Keneally will present a Carte Blanche Project during the first OffsideOpen Festival this year, at invitation of NPS/Radio 6 and Burkhard Hennen. The project will be designed exclusively for this event and will thusly in any case be a world premiere.
Mike Keneally
Biography by Bill Meredith & Sean Westergaard:
Mike Keneally obviously doesn't like to be labeled - he's a bandleader and bandmember, a rock and jazz fusion player, and also an outstanding guitarist, vocalist, keyboardist, and percussionist. Taking up keyboards at age five, Keneally's life changed when he moved from New York to California in 1970 and heard Frank Zappa for the first time at age ten. Woodshedding for the next 15 years as a self-taught guitarist, Keneally formed a band called Drop Control in his hometown of San Diego in 1985 and became one of the city's musical heroes. Keneally auditioned for Zappa's band in 1987 as a "stunt guitar" replacement for Steve Vai, and was hired as a guitarist, keyboardist, and vocalist. The multi-instrumentali st would appear on some classic Zappa albums like Broadway the Hard Way and The Best Band You Never Heard in Your Life, but little did he know that his lineup would be Zappa's final touring band. Between 1988 and 1991, Keneally performed with Drop Control and Zappa's son Dweezil's band Z, toyed with studio-musician status, and moved to Los Angeles.
After working on the Grammy-winning tribute album Zappa's Universe, Keneally started a solo career with his 1992 debut album, Hat. Quirky and hard to categorize (with Zappa trademarks like classical undertones, stuttering, jazz-like rhythms, and humorous lyrics), the debut was a big hit with critics. But the next year would claim both Keneally's father and Zappa, leading to the moody yet brilliant 1994 CD Boil That Dust Speck. Ranging from intense rock ("Skunk") to ballads ("Blameless [The Floating Face]") to Keneally's closing percussion tribute saga to Zappa, "The Old Boat Guy," the disc showcased every facet of his array of talents. Leaving Z in 1996 and naming his solo touring band Beer for Dolphins, Keneally released the riotous double CD Half Alive in Hollywood, featuring one disc of live-in-a-studio originals and one of live stage performances (including covers of Jimi Hendrix's "Power to Love" and Led Zeppelin's "Immigrant
Song"). He also formed a band called the Mistakes, with Henry Kaiser, Andy West ( Dixie Dregs), and Prairie Prince ( the Tubes), who released a self-titled album.
The same year, Keneally joined fellow Zappa alumnus Steve Vai's band, playing on the G3 Tour over the next year with Joe Satriani, Eric Johnson, Robert Fripp, and Kenny Wayne Shepherd. Playing classical piano-like keyboard lines, percussion, and intricate harmonized guitar lines with rock virtuoso Vai, Keneally helped the band steal the G3 show often (as evidenced by the G3: Live in Concert CD). Between releases by Beer for Dolphins (1997's Sluggo!; 2000's Dancing) and solo albums (1999's Nonkertompf, on which he played all of the instruments) , Keneally also found time to record two CDs with Vai, 1999's The Ultra Zone and 2001's Alive in an Ultra World.
In 2001, Keneally got a new acoustic guitar, which led to the release of the largely acoustic-based and mellow Wooden Smoke, which showed yet another side of Keneally's musical personality. For another interesting detour, in 2002, Keneally was approached by Co de Kloet, commissioning director for Holland's NPS Radio, and was commissioned to write music for electric guitar and orchestra. The resulting music and live performances with the renowned Metropole Orchestra were such a success that de Kloet started the NPS Output label to release The Universe Will Provide in 2004, just a month after Keneally turned around and delivered his hardest-rocking album to date, Dog, with the newly christened Mike Keneally Band. Just a few months after that came Piano Reductions, Vol. 1, an album of Vai songs played solo on piano that was actually recorded in 1999 at Steve 's request. As if he weren't busy enough, around the same time he got involved with Henry Kaiser and Wadada Leo Smith' Yo Miles! project, appearing on both Sky Garden and Upriver.
The Mike Keneally Band hit the road in 2005, playing across the U.S., with Guitar Therapy Live appearing as the tour document in 2006. That same year, Keneally acquired the rights to his early catalog on Immune with plans to re-release it in deluxe editions in 2007 on Exowax (each of Keneally's Exowax recordings has been available as a limited-edition package with lots of bonus material). With his wide-ranging talents and ability to be creative in almost any musical situation, Keneally is the leading progressive rock genius of the post-Zappa era.
http://www.zappa.com/zpz/videos/zpz_trailer.html
2007 05 22
Bogus Pomp Update
Hold on folks!
Saturday, August 25- A semi-private show at the intimate Catherine Hickman Theater in Gulfport. This theater has only 173 seats and Bogus Pomp played there in 2000. It is a gem of a venue. This will not be made open to the public and will be done on a reservation only basis and you, by being part of this e-mail list, will be invited. Details are being worked out and I will let you know how to reserve your seat. Please don't e-mail me yet.
Saturday, September 15- Cuban Club in Ybor City as part of the WMNF Birthday Bash.
Saturday, September 29- As part of the Emit series, Bogus Pomp will play one set accompanied by Jimmy Carl Black and Eugene Chadbourne.
Saturday, October 27- Zappaween 12 at Jannus Landing.
A special package deal will be made available for the Gulfport and Zappaween shows. Stay tuned for more information soon.
One more thing, on Friday the 25th from 10PM-2AM Big Dave will be again co-hosting the 14th annual Memorial Day Meltdown from WPKN 89.5 FM Bridgeport CT. As usual he will be playing 4 straight hours of Frank Zappa from his vast library. Go to www.wpkn.org and click on the listen live button to enjoy this Memorial Day weekend tradition.
-- Fred
Now here's what I call an impressive project:
Andrew Greenaway, aka The Idiot Bastard, has teamed up with Cordelia Records to bring you what might become a very fine selection of songs.
Read all about it on Andrew's essential site: http://idiotbastard.bravehost.com/20xIBS.htm
Contributing artists include
Dweezil Zappa says:
Hello Everyone,
I've noticed that there seems to be a bit of confusion surrounding the lineup of this year's tour. I would love to clarify things for all of you.
First of all it is important to keep in mind that Frank's music is the only reason this tour exists. We all love it and want to see and hear more of it. It is the true focus and Star of the Show. It's a nice bonus for the fans to have the chance to see musicians who've had previous experience in Frank's band playing his music once again. By no means should their presence on stage be over-emphasized. The mission of everyone on the stage is to present the Music!
As you all know Frank has a vast catalog of multifarious compositions. Over the years he led numerous incarnations of band lineups. Some people stayed for a while, some people left and came back etc. This is not a new concept when it comes to executing Frank's music. In our continuing efforts to provide you with a thrilling concert experience we have embraced some changes in material and in personnel. The ZPZ core band has not changed but we do have a new addition as well as a few probable surprises.
I am extremely excited to be able to present some new songs to you in our setlist this year, aided by the talents of our special guest vocalist, Ray White. I have personally always been a huge fan of the sound of his voice. Hearing him sing "Illinois Enema Bandit" and "Doreen" at rehearsals has been a lot of fun. But hearing him on other songs I've never heard him sing has been even more fun. I'm sure you all will agree when you get your chance to hear him for yourself.
Our special video footage with performances from Frank is also going to be quite provocative.
Later in the year we may even have an international reunion with Steve Vai and Terry Bozzio but that has yet to be confirmed. I'll keep you posted on the status of that as well as any other additions to our lineup.
I have also noticed a few of our European friends requesting ZPZ to come to your hometowns. I would personally love to do more of an extended European tour and visit places like Finland and return to places like Manchester. I have already made my own inquiries into the possibilities of increasing the number of European dates. If it can be done it will done.
I would also like to remind those of you who might be feeling left out for missing last year's tour that the DVD of that tour will be available at the upcoming shows. You can see all 3 + hours of your favorite songs with last years special guests right in your own living room. take a look at the DVD trailer link below. I'm very happy that we were able to capture some of those performances in such fine style for all of you.
Thank you for your continued support. I look forward to seeing all of you out there this year.
Regards,
Dweezil
SPECIAL GUEST:
Ray White
Guitar and Vocals
Ray White is a rock and blues guitarist most well-known as a member of Frank Zappa's touring ensembles. He was drafted into Zappa's band in the fall of 1976, being featured on rhythm guitar and vocals. He participated on such albums as Zappa in New York (featuring a powerful lead vocal on "The Illinois Enema Bandit"), Tinsel Town Rebellion, and You Are What You Is amongst others in Zappa's voluminous catalogue.
Ray has also worked with jam-oriented groups like KVHW, Don't Push the Clown and Umphrey's McGee since his contributions to the Zappa band, and has more recently worked with a variety of Michigan artists, including former Rare Earth Drummer Bob Weaver, as well as members of the funk/fusion combo Generic Produce.
A couple of months ago, I mentioned a new album by Markus Stauss:
The "Trank Zappa Grappa in Varese?" will be performed live again.
2007/11/17 Markus Stauss - concert 'De Plusetage', Baarle Nassau, NL
-- info: tom baeten
Well, I've never been to Berlin...

It's on my list of places I want to visit. I just never made it over there.

And now they're going to rename Street Number 13 into the "Frank Zappa Strasse". In July.

Luc, who recently visited Berlin, showed me where the street is located. The picture below shows the Marzahn and the Hellersdorf district. The Frank Zappa Strasse will be located where the circle-mark is. The picture on the right is the Zoom In.
THE OFFICIAL STEVE VAI NEWSLETTER: NEWS FLASH
May 3, 2007
EVO PREMIUM EXPERIENCE USA - PRE-SALE BEGINS FRIDAY MAY 04!
EVO Premium Experience tickets for the USA will go on sale on Friday May 04 - at noon PST.
We will be posting more details on Vai.com shortly, but in the meantime you can check out our EVO Premium Experience Info page: <http://www.vai.com/News/evo2007/index.html>
We also have an EVO 2007 FAQ on the message board. If you have questions, please post them there:
<http://www.vai.com/phpBB2/viewtopic.php?t=21785>
You can access the EVO Ticket Sales here: <http://www.stevevai.tickets.musictoday.com>
It's a good idea to create an online account with our ticketing store before tickets go on sale.
----------------------------------------------------------------------------
USA TOUR DATES:
FOR IMMEDIATE RELEASE - 2007 04 23
Berlin to Name Street for Frank Zappa
Berlin, Germany - April 23, 2007 The city of Berlin will bestow a unique honor on a unique figure in modern music on July 28th when a street is renamed in memory of American rock and roll legend Frank Zappa. In the Marzahn district of what was East Berlin, "Street Number 13" will be formally dedicated as "Frank-Zappa-strasse". The ceremony will take place at the ORWOhaus, a former photographic film plant on the street that is now home to a musicians' collective. It will be the first street in Germany named for a rock musician, and the first street in a world capital named for Frank Zappa.
The members of ORWOhaus themselves proposed the street naming. What motivated a group of young German musicians to honor an American musical icon? Andreas Otto, spokesperson for ORWOhaus, explains, "Frank Zappa was one of the best all-around musicians in the world, as a guitarist, composer, and band-leader. He was celebrated for his uncompromising pursuit of musical exploration and excellence, and also for his courage using his music and lyrics to make society see its faults and hypocrisies. He didn't do it just for media attention, it was part of his highly creative and unbending character. He stood up to his own government against politically-motivated censorship - he testified with great intelligence in the US Congress, and he refused to hold back his own outrageous sense of humor. We of ORWOhaus had our own battles trying to save an unused building and turn it into an active music center, and we decided that Zappa was a great example of how a musician can have an influence so far beyond the notes on a page. We hope Frank would be proud to have his name as an address for so many musicians."
Zappa's work had notable sociopolitical influence in Berlin, a city that had a physical wall between the philosophies of capitalist democracy and communist one-party government. US tour operator Scott Tepper is running a trip this summer that features the Berlin street naming and the 18th annual Zappanale, a festival in Bad Doberan, Germany, celebrating Zappa's music and life. He points out, "Frank Zappa was incredibly popular in the Soviet bloc, even though his recordings had to be smuggled in, and anyone caught listening to them risked punishment. Zappa represented absolute freedom of thought and expression, since he often satirized his own society and government. He inspired people all over Eastern Europe to keep hoping for their own free societies." Tepper adds that while some might credit Ronald Reagan with winning the Cold War, there are two statues honoring Frank Zappa in the former Soviet bloc: one in Vilnius , the capital of Lithuania, and one in Bad Doberan. Ther are currently no statues honoring Reagan. According to Tepper, the street naming in Berlin reinforces Zappa's status as a champion of real American freedom."
The street dedication July 28th will be followed by free live music outside the ORWOhaus, and by an indoor reception later that evening. For scheduling and ticket information, contact ORWOhaus.
Scott A. Tepper
Tour Operator
Vacation Vibrations